By Ray DelVecchio
Websites are the marketing hub for every business that's online.
WordPress is the technology that powers most of them.
That means knowing how to use WordPress is a valuable skill.
You can get paid to create websites that help small businesses get more eyeballs with traffic from search and social media.
Ultimately you decide how much you want to earn and work. The goal is to maximize your profit per hour as your efficiency improves.
Don't let advertising trick you!
❌ WordPress web design is NOT a get-rich-quick scheme.
Have you ever estimated a project timeline that took you 2-3X as long?
This same phenomenon happens with every new task you take on — that includes your business goals.
Nearly everyone expects to reach $100,000 in a year or less. Otherwise, you consider your efforts a failure and give up. Then you grudgingly return to your 9-5 office life and complain about your boring job, terrible boss, or both.
Why not take the opposite (a.k.a. realistic) mindset?
Expect small wins over time with consistent effort.
Pairing that with recurring income reduces risk and increases your long-term chance of compounding freelancing success.
Trust + relationships win.
Most of my current income is from clients I've worked with for 5+ years, and it takes time to establish any relationship that long.
If you're wondering whether there is an opportunity near you, it's easy to do the research.
Search for business websites near you, then note who built them. You will see trends emerge, along with all types of designs — good, bad, and downright ugly!
Many business owners have bad past experiences with a freelancer across the world or big companies with cookie-cutter templates.
They want someone local.
How I started as a web designer.
Before I started web design freelancing, I made money selling promotional products.
The largest check I received was ~$25,000 for embroidered polo shirts to stock a company store. Fulfilling the order stressed me for months and pushed my credit limit to the max.
Soon after, I lost that corporate client and a giant income source was gone.
This experience led me to go all-in with my WordPress skills since I was far more passionate about that than selling apparel (which is boring).
I had been learning HTML and WordPress on the side since college and did a little low-cost labor for friends & family.
Then I got my first client, a roofer.
I built a simple 6-page website for his company. The following day we met at his home office. He liked what he saw and then handed me $500 in cash.
That was a cool moment.
The best part is he still pays me monthly.
✅ Today, multiple clients have crossed $20,000 all-time income.
That's the power of recurring revenue!
It's time to write your success story.
I know you can achieve the same success and get "forever clients."
So go ahead and steal my web designer starter pack of website layouts, tools, business spreadsheets, and step-by-step video training to hit the ground running with freelancing.
Web design can be a side-hustle where you do everything or outsource 100% of the work while focusing on landing clients and big-picture project management.
You never know what a business relationship might turn into in five years.
But I know getting lucky usually happens by sticking through hard times over a long period.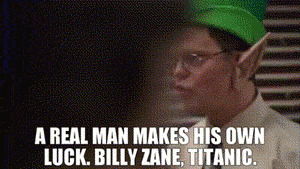 There is no magical moment to start. You must commit, or it'll never happen.
I hope you take this proven blueprint and springboard off it to land local clients like many other Business Pro members and I have!
Web Design Business Pro Community Membership
What's included?
💻 Step-by-Step Training
🧰 Tools & Templates
🖌️ Done-for-You Websites
💬 Private Zoom Meetings
⌚ Time Tracker App
📩 Sales Emailer App
📝Worksheets
🎫 Instant Access
Testimonials
If you want to learn how to start a web design business, start right here.

Ray has done a fantastic job of laying out the basics and giving you the tools you need to be successful from day one.

Unlike some other courses I've taken, Ray always takes time to respond to questions and keeps his students informed on the latest trends.

C.J. Ezell
The Red5 Agency
Ray's guidance and experience offered in the paid membership has ultimately led me to start my own business.

The resources have greatly helped me to focus my efforts on things that will help my business succeed.

Ray has been great to learn from and is very quick to respond to questions should they arise.

T.J. Higgins
Higgins Web Solutions
Ray's course gave me the confidence to start my own web design business. My favorite aspect of the course is its emphasis on building a sustainable income through web design, rather than just freelancing.

The worksheets provided in the course, including marketing package and profit calculator sheets, have been invaluable in setting up my business model.

Membership in the course also grants access to community resources, such as forums, and Q&A's with Ray. When I am confused or unsure about anything, these resources help me move forward.

Daniel Freeman
Freedan Studios Art & Design
Some time ago when I was looking for a kick start for my business, I found Ray on YouTube. With Ray's help, I was able to learn how to use his pricing strategy to increase my business.

He continues to this day to be a mentor to me and my business.

Thanks, Ray, please keep up the good work.

Felix Rivera
Spectra Web Designs
Ray is a WordPress whiz. Beyond that, he is extremely detail-oriented — he even found a mistake on my homepage I missed!

If you want to learn the business side of web design, go with Ray.

Laurence Bradford
Learn to Code With Me
The videos and resource documents are great! Ray helped me avoid many mistakes and headaches that are common in the startup phase.

The advice and templates are simple and straightforward and were easy to adapt to my own business, which saved hours of work.

Brian Newhall
BPN Web Services
What You'll Learn
How to make predictable, recurring income
Why building websites for ALL businesses is a LOSING proposition
Why it's OK to say "no" to one-time work for recurring revenue
What it takes to win with sales – even as an introvert
The 2 services you MUST-USE after every website launch
How to create a Google Ad campaign
How to get your clients more online reviews
Done-for-You Websites
Eliminate hours of tedious WordPress setup work!
Start with 4 professional website templates using the #1 WordPress page builder – Divi by Elegant Themes.
$1,000+ VALUE!
Portfolio Theme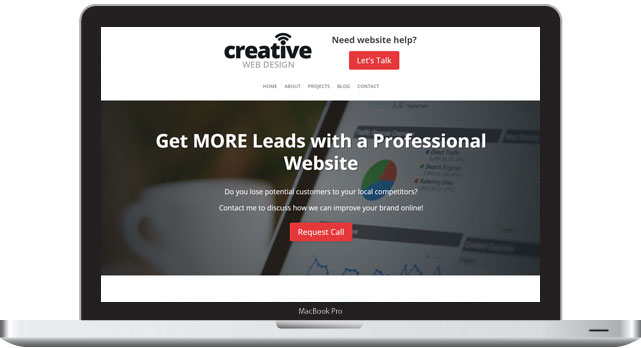 Roofing Theme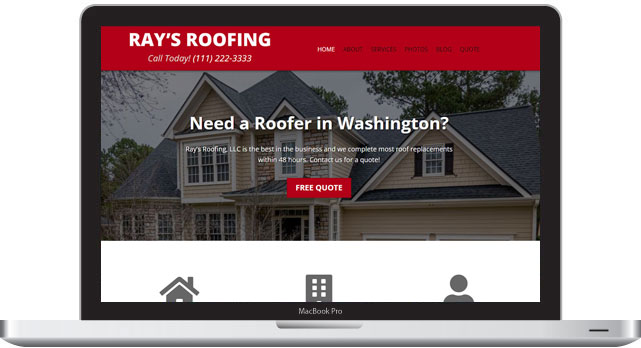 Landscaping Theme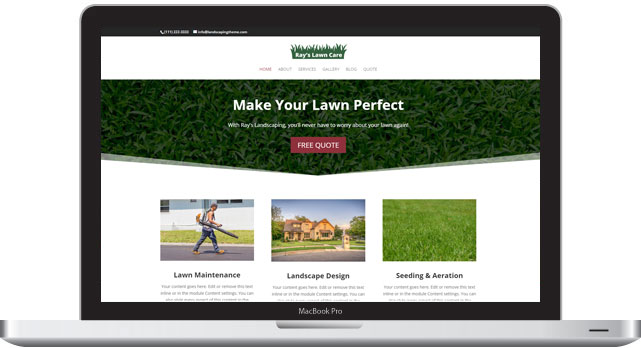 Pool & Spa Theme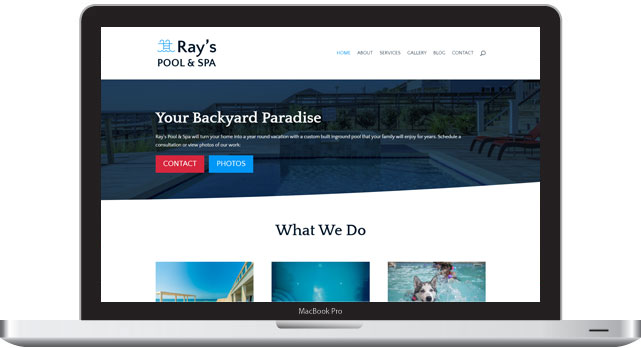 Learn more about Divi from the link below: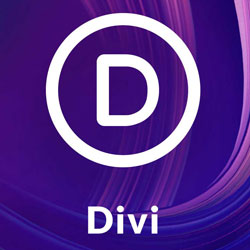 Divi Visual Builder
The #1 WordPress theme on the entire internet to design your website with drag-and-drop!
Buy Now
Time Tracker App
Click the slideshow below for a demo!
Get access to a tool that logs and charts your weekly productive hours automatically without installing any 3rd-party software.
It works with Google Calendar, Sheets, and Gmail to keep you accountable as you dive into the world of business.
Be more productive by taking control of your most important asset – your time!
Sales Emailer App
Click the slideshow below for a demo!
Send personalized cold emails with the press of a button!
This app works with Google Sheets & Gmail to save you tons of time on manual outreach.
What's even cooler is you can use your custom domain address, as long as it's set up within Gmail.
Is This Right for You?
This is PERFECT for You if:
You want to supplement your salary with web design
You hate your job and are planning an exit strategy
You want to start a side-business
You want to work from home on your schedule
You want clients that provide recurring income
You are naturally curious about digital marketing
You are a beginner and want a step-by-step blueprint to success
You are freelancing but pricing yourself too low
You want to improve your process for client management
You want to improve your business skills and intuition
You run a similar business and want to get a different perspective
You have web design clients and want to upsell reputation/ad management
You want to build long-term relationships with business owners
You want to help local companies that you know get online
You are sick and tired of "thinking about it" and ready to "do it"!
This is WRONG for You if:
You can't build a professional website (and don't want to learn)
You don't invest in self-improvement
You aren't willing to sacrifice time to learn
You aren't interested in online marketing
You aren't interested in business
You don't love websites and the digital world
You expect to get rich quick without effort
You don't expect any problems along your journey
You don't envision doing this 1-year from now
You don't keep up to date with new technology and tools
100% Proven Results
Here are real emails from business owners (and I landed two of these clients).
Solar Panel Installer:

Pool & Spa Company: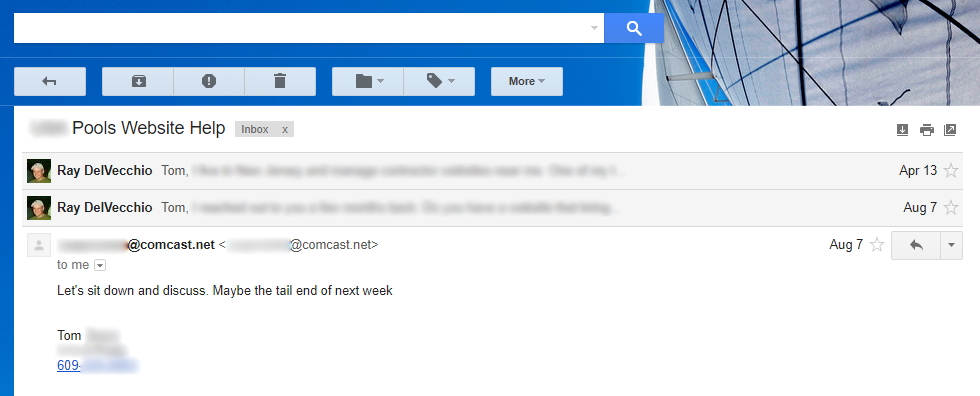 Plumber: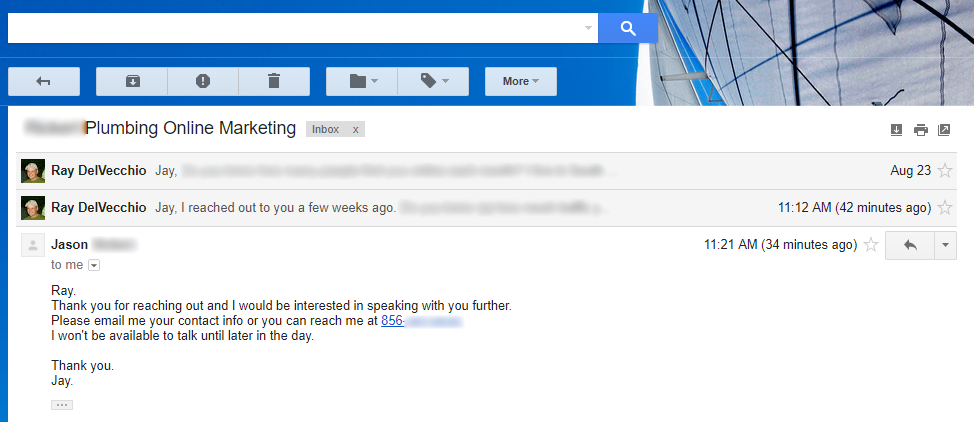 Roofing Contractor:

Exterior Remodeler: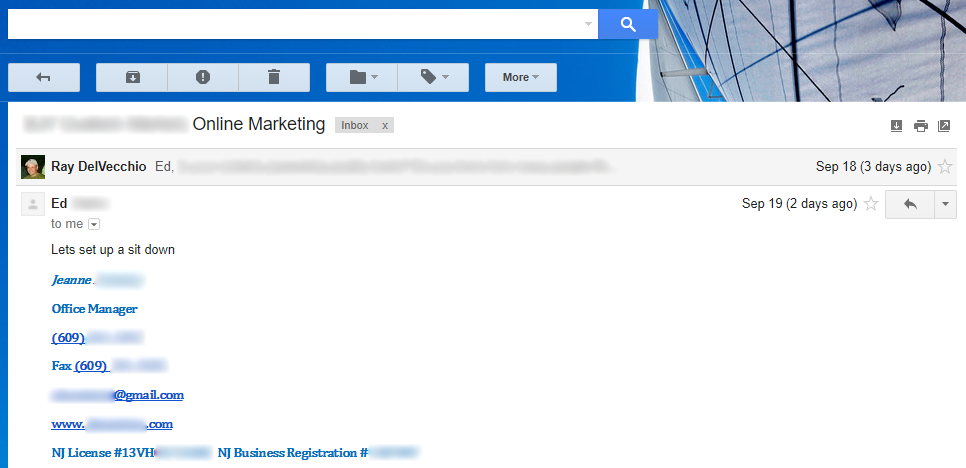 Imagine a pipeline of quality leads every week.
That is how you will grow your business, find your best clients, and stop taking on work you don't want!
About the Instructor

Hi there! My name is Ray DelVecchio.
I got my Master's Degree in Computer Engineering… then decided I didn't want to work for someone else.
Instead, I pursued my passion for building websites while going broke in the process.
Having gone through that trial-and-error, I want to teach you exactly how to create your web design business from scratch.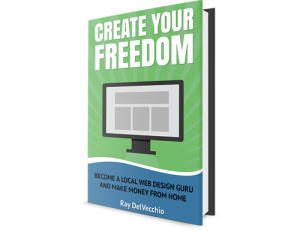 Frequently Asked Questions
How does the charge appear on my statement?
My company name is D2 Designs and Imprints, LLC and your membership charge(s) will appear on your card statement as: WEBSITEPROFITCOURSE

What are the prerequisites?
The only thing you need to do is be able to deliver a professional website for a client.
Even if you lack that knowledge, the membership includes tutorials and "starter" websites that you can download vs. creating from scratch.
What do I actually get?
When you create an account, you'll have instant access to everything – click here to see what's included!
It's everything you need to start freelancing with confidence from day one.
How often is the membership area updated?
New courses and tools are added/updated regularly, and you can post to the private member forum to ask anything or share your progress.
I encourage all members to recommend ideas for new tools & tutorials.
Is this offer risk-free?
Yes, the offer is 100% risk-free. You have 30-days from the date of purchase to receive a full refund if you are not completely satisfied. No questions asked.
Is freelancing risky?
I'm not recommending you quit your job today without any savings and a mortgage on the line. You have to be smart about that type of risk.
One thing I'm certain of, however, is few people are passionate about their current employer's mission.
You're likely frustrated with boring work, a bad boss, stagnant salary, or worse – being laid off.
What's stopping you from taking the first step towards freelancing?
You might say you're not good enough or don't have what it takes.
I call BS on that.
It's the story inside your head.
❌ Fear of looking dumb
❌ Fear of rejection
❌ Fear of failure
We all feel these emotions. You bet I did at the start of my journey, and still do to this day.
But what's the alternative to giving freelancing an honest shot?
Your BIGGEST risk is leaving your fate in someone else's hands. With one decision, your income can go to zero.
The standard career track at a company is a thing of the past.
In our fast-paced world, freelancers with flexibility have the most leverage to control their income.
The best method to diversify is with recurring revenue spread across many clients.
Your income compounds, while your risk of a catastrophic drop (like I had) is significantly lower.
Let me help you make that leap and avoid beginner mistakes with my exact business blueprint!
Are there additional costs to start my freelance web design business?
I pay for premium software and services like Dropbox, Adobe Creative Cloud, WordPress themes & plugins, etc.
You also must register a domain name and set up web hosting to get online for every website you build.
Your costs will vary, but the starting costs are low (under $1,000).
One good client pays for EVERYTHING. Then the biggest expense is your time, the rest is profit.
The specific details of setting up a business are different in each state/province. You must look into this – I am not a lawyer or accounting professional!
Become a Business Pro Member
Get instant access to the Web Design Business Pro Community Membership tools & training!
💻 Step-by-Step Training
🧰 Tools & Templates
🖌️ Done-for-You Websites
💬 Private Zoom Meetings
⌚ Time Tracker App
📩 Sales Emailer App
📝Worksheets
🎫 Instant Access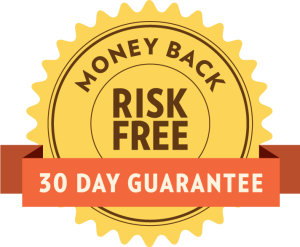 I highly recommend Ray – I'm a member of his website for a year or so now.

The membership is worth a lot $ and it is a bargain for the price. Ray gives you a lot of real value, resources, his business plan, and much more.

Do not think too much about joining, you'll regret it if you don't. 100% useful information and resources!

Percy Ordonez