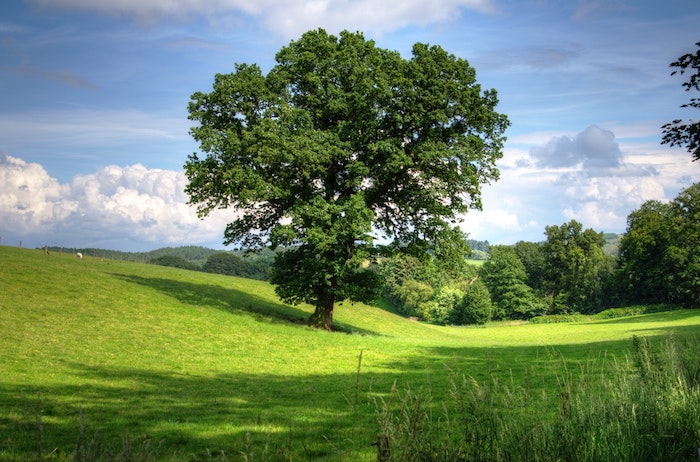 In the web design bulletin from April, I mention how there are analogies between gardening and business.
Let's dig into this further because trees are a perfect representation of what a successful business should be – check out the infographic below: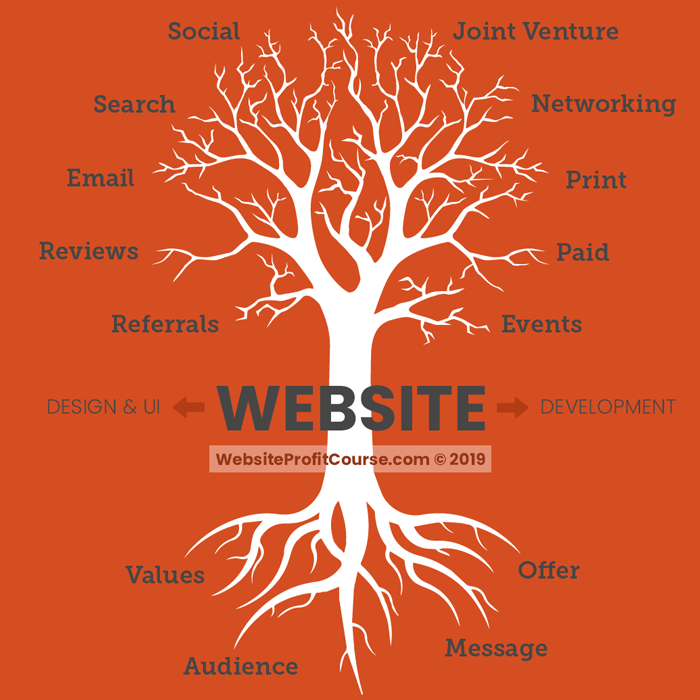 Seeds germinate quickly, just like business ideas. But that's just the beginning.
A young plant is at risk of dying if it's not looked after strictly from the time the first leaves appear until it grows 1-2 feet tall.
A funny thing happens at some point, though.
When the roots have a strong foundation, you can chop off the main stem down to the soil level, and it will regrow!
Still, trees can take 5-10 years to bear fruit. You must have long-term goals and patience.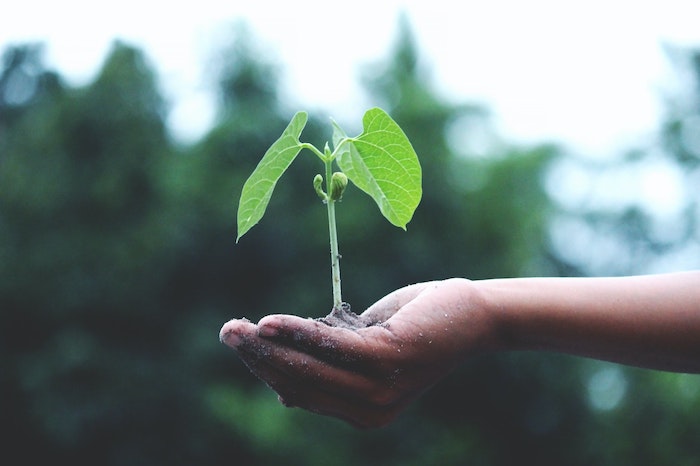 The core elements of your business are:
Values (what separates you)
Offer (your product or service)
Message (how you sell it)
Audience (who you sell it to)
Your website is the medium where you want your audience to arrive. It will scale your message to more people.
The primary methods for getting customers that turn into sales includes:
Referrals – The hottest lead directly from a happy customer
Reviews – Let your best customers influence others
Email – Directly communicate with your customer and lead list
Search – Create content that drives search traffic (Google, YouTube, Pinterest)
Social – Create content that leads people to share with friends
Joint Venture – Partnering with a similar business, promote each other, & split sales
Networking – Utilizing and expanding your network (online and offline)
Print – Mail offers directly to targeted households or existing customers
Paid – Advertising campaigns on Google, YouTube, Facebook or Instagram
Events – Coordinate/sponsor an event or book speaking engagements
You might think you need all of these methods to achieve a high income.
From my experience, business owners thrive if they connect ONE marketing channel above to their best offer, with a well-crafted sales pitch.
Web Design Client Questionnaire
Want this helpful free giveaway or training?