From first-hand experience, I know freelancing is not easy. I've made a lot of mistakes and learned from trial and error. Trust me I learned the hard way!
I'm at where I am today due to my experiences, but I wish I had better tips and advice from expert freelancers at the time to help me avoid novice errors.
When you go from the corporate world to freelancing and running your own business, you will hit plenty of obstacles that all business owners face. If you are already freelancing, you probably have experienced challenges like finding gigs, retaining clients, managing your small business, and coping with an unstable income.
Well, I've been there, and I am going to help you.
In this post, we'll chat about the five things I wish I knew when I started freelancing to help you find better-paying clients, manage your business, and deal with unpredictable people. This is what it takes to successfully grow your business.
My journey started with web design, but I believe these tips will translate to other freelancers involved with graphic design, writing, photography, videography, and consulting.
Let's get started!
1) DO NOT Use Freelancing Websites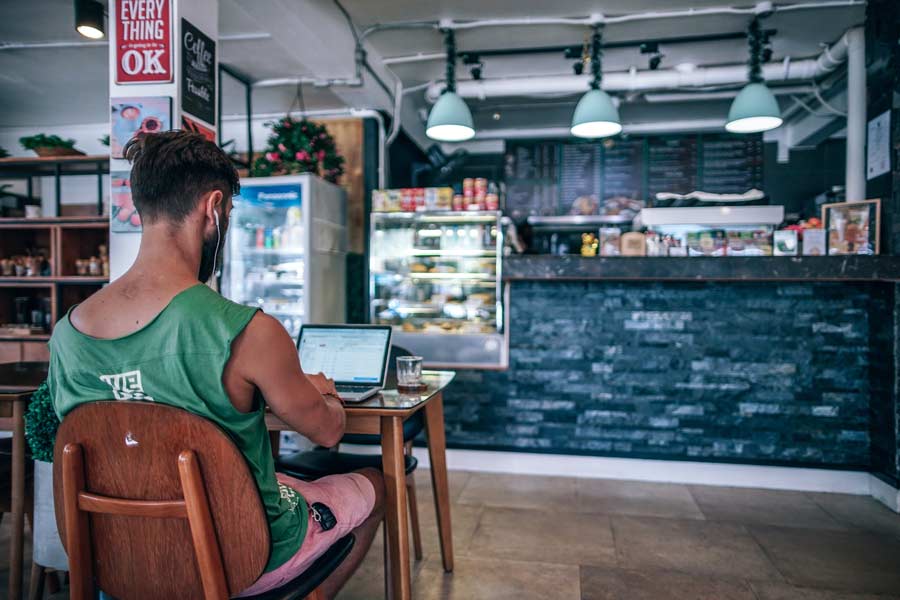 The one thing that you will think about often when you start freelancing is where and how will you get clients? Your clients will not come to you! Going to your clients and pitching your services is vital as you begin.
But where do you go to search for work? Not just any kind of work either, you want high paying business that will appreciate high-quality work and support your financial needs.
So where do you look for clients?
You may think that using a freelancing website is an excellent place to look as you start to build your portfolio, but I highly advise against freelance job boards. Why? There are three main reasons:
High Competition
Mostly one-time work
Doesn't Pay Well
Freelancing job boards like Upwork and Fiverr are highly-competitive with thousands and thousands of people with similar skills as you pitching for the same types of jobs. The likelihood of landing a well-paying gig when you are competing with a freelancer with more experience and reviews is low.
Not to say it's impossible – you can still land work by diligently pitching – I'm saying it's much harder to stand out from the crowd as a beginner on job boards.
Job boards are also infamous for paying freelancers poorly. Because of the high competition, many clients on job boards undervalue freelancers, hire them for a ton of work and then pay very little. There is always someone on a job board willing to do more work than you for less.
Also, job boards take a cut from your freelancer earnings. For instance, Upwork takes a whopping 20% cut of profits for new freelancers who have earned less than $500, 10% for $500 – $10,000, and 5% for anything over $10,000.
That is a lot of money taken out of your pocket despite all the time and effort you put into a gig! With all the deductions from the original amount, you could quickly be earning less than minimum wage.
Lastly, there are tons of one-time gigs on job boards. Which means you find the gig, land the client, do the work, get paid, and then your back to the drawing board, looking for more clients.
Always, having to look for work is not only time consuming, but it's also stressful not knowing when and where your next business is going to come from. The better plan of action is to find a client with long term steady work that will guarantee you a more constant income.
15 Tools to Start Your Web Design Business
Want this helpful free giveaway or training?
2) Attention + Trust > Skills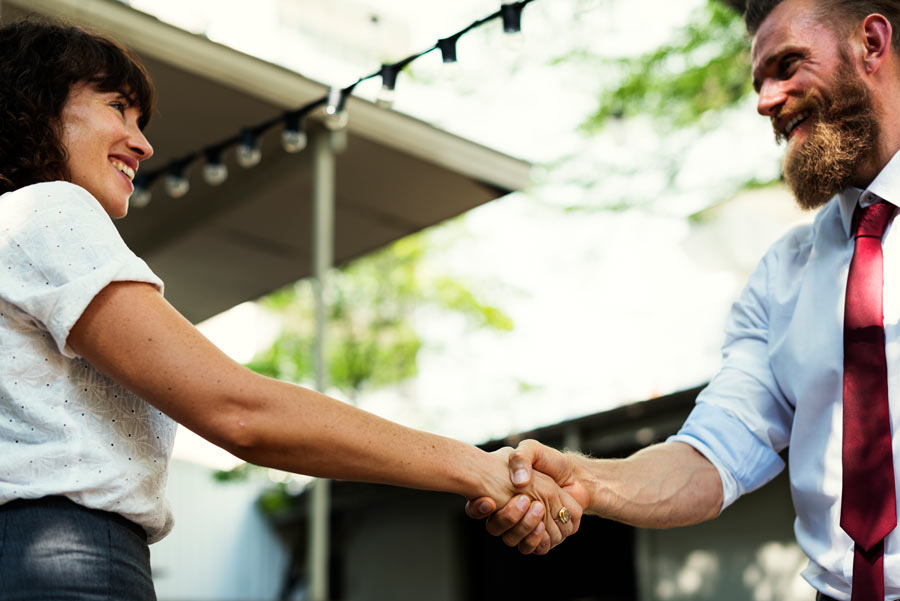 After years of freelancing this concept was the hardest thing to wrap my head around. Your skill level is not nearly as important as you think it is. This is great news if you are a beginner freelancer or are just beginning to develop your digital trade.
What is more important than your skills is the positive relationship you build with people.
I wasted so much time developing my skills by burying my head in my laptop, instead of putting myself out there and networking. Now I know it hurt my freelancing business in the beginning.
As I mentioned, clients will not come to you! You must go to them and on top of that always put your best foot forward with every person you come into contact with who might need your services down the road. You never know if the person you shared a laugh with sitting next to you at the coffee shop may become your biggest client.
In business what wins is attention and trust with some baseline skills. You do not need to be the top 5-10% to have a successful business!
The best analogy is the starving artist, the person who is a genius at crafting new designs and coming up with creative out of the box ideas. However, what they lack is the ability to sell their skills.
As a novice freelancer, your energy is better to spent building rapport and improving communication with your clients. Take the extra effort to meet with your clients in person or contact them over the phone.
Always go above and beyond and help them solve their most significant problems.
As you start freelancing, I recommend nourishing your network and selling your killer personality and work ethic than investing a lot of money on improving skills.
3) Freelancing = Business Tasks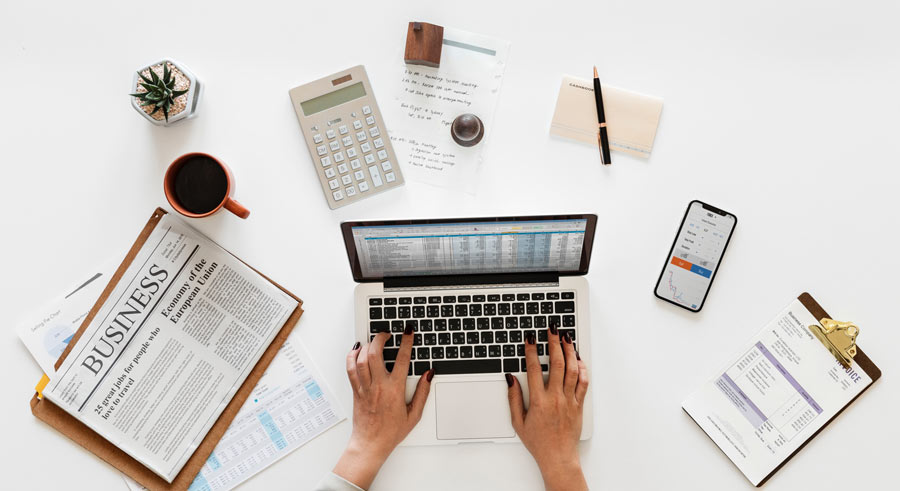 Freelancing is not just doing the work you love to do. Freelancing comes with other mundane but crucial tasks that will make or break your business. Some business responsibilities include communication, sales, marketing, and accounting. There is a lot of complexity within these responsibilities that take time and experience to learn how to manage.
If you are not willing to dedicate enough time into these tasks and include them into your budget when you are quoting clients, then freelancing might be a little complicated versus just getting a job.
However, don't let this deter you from starting your own business! The internet makes online and remote work easier than ever. There are tons of online time management, accounting, and communication apps to help you stay on top of your business tasks. For example:
Eventually, when you transition over from freelancing to the business owner management, you want to start outsourcing the creative projects so you can focus exclusively on generating more business.
15 Tools to Start Your Web Design Business
Want this helpful free giveaway or training?
4) People are Unpredictable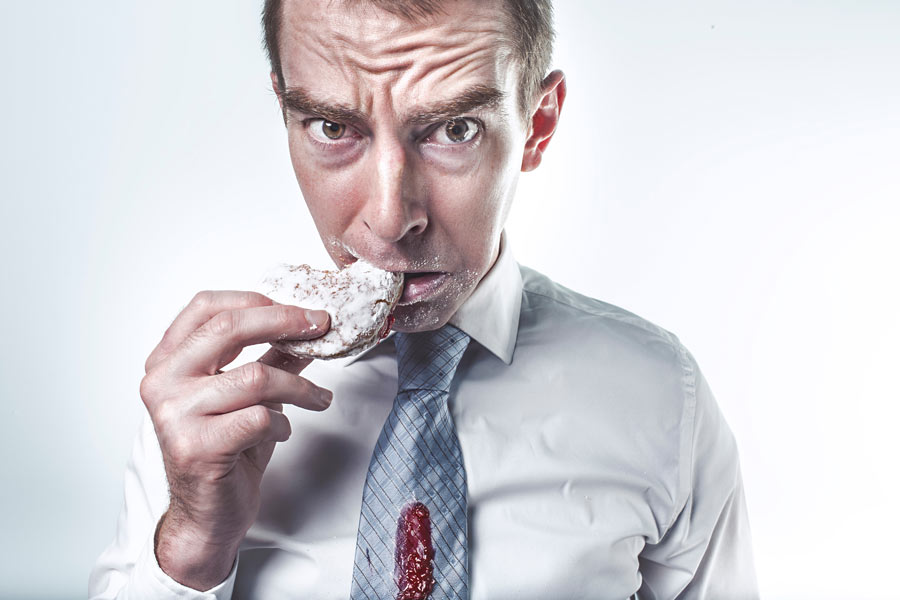 Does this surprise you? I hope not! People are very unpredictable. When you start freelancing you start learning a lot about the time and process, it takes to complete a project.
However, you can follow the same process and take all the right steps and have different responses between various clients. People are emotional, and emotions can override logic.
Reasonable people can be bad clients, and "bad" people can be great clients. I will give you two examples of this:
One of my clients is a great person but a micromanager. He prefers hourly reports on the project but does not understand that I am not doing hourly work for him anymore, I am charging him per month. But he still has the mindset that I have to do 5-6 hours of work per month, and unless I meet the quota, he won't pay the monthly fee. This is a terrible recipe for a client relationship.
On the flip side, I have a few clients where our personalities are very different, yet they are the best clients. Why? Because they trust me to handle the aspects of their business they are paying more for without a flinch.
As a rule of thumb, don't assume anything when it comes to how you expect someone else to act! If you have a great meeting, don't assume you will get paid at the end of that meeting. If a client acts one way today, don't expect them to perform the same way tomorrow.
You have to get used to the unpredictable nature of people as you manage several clients at one time.
5) Diversify Your Skills, Upsell Your Clients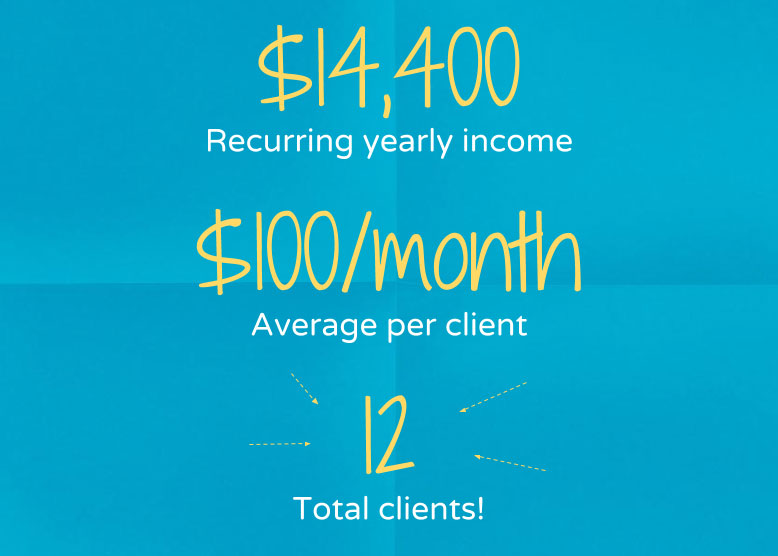 When you get into freelancing, you are probably starting with one skill set. Over time as you work for clients and solve their unique problems, your skills will grow. For instance, if you're in graphic or web design and use these skills in a marketing campaign, you can learn about the nuances of marketing.
Diversified skills are skills you can upsell to your clients. With time, upselling can make you a bigger profit with your current clients rather than having to find new clients consistently.
Besides gaining experience, it is essential to invest time and money into enhancing your ability and learning new skill sets. Educating yourself is important so you can get better at business, marketing, time management, and life in general. You will be more equipped to better help not only other companies but more importantly your own business.
What is Your Long-Term Plan?
Consider your long term goals and plan for what you want the future to look like.
Where do you see yourself in 1-3 years?
What services will you offer?
Who is your ideal client?
How are you going to find clients?
How will you add value to their business?
What are your sales goals?
Will you get into advertising and marketing?
Having a map like this and game plan will lead you towards success. It is really tough to wing it and be successful while running your own business. You might land a couple of clients here and there to make a little extra income, but if you want your services to be sustainable, you need a plan of attack.
For example, here is my web design business plan in a nutshell: I have "productized" my services into 3 package levels.

The first level and foundation is building and managing their website.
The second level is managing their online business reputation (on review sites like Facebook or Yelp) to make sure my client is cultivating quality reviews and responding to any negative reviews.
The last tier is driving immediate traffic to their website by creating advertising campaigns and monitoring performance monthly, whether on Google Ads, Facebook, or Instagram.
Take the Proven Path Today!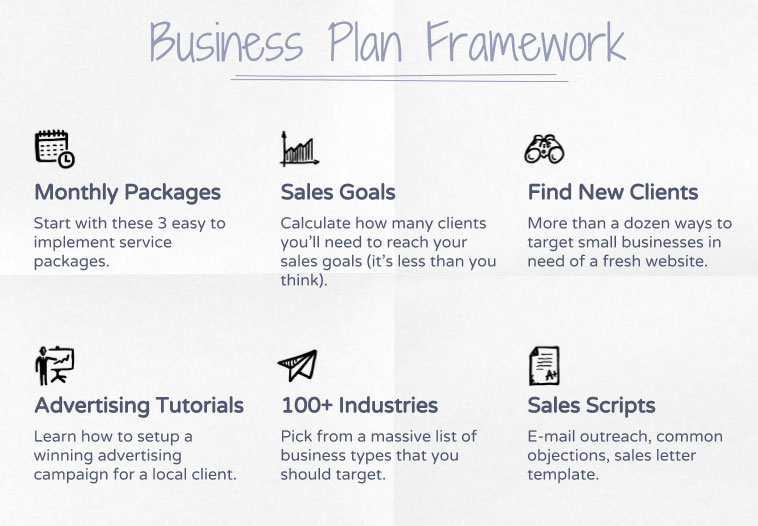 If you are deciding to take the plunge into freelancing, you do not have to reinvent the wheel. There is a proven path you can take to being a profitable freelancer. So many of my subscribers and followers ask me how I started, my experiences, and how I grew my client base.
To be honest, I wasted a lot of time. I'm an introvert. I spent too much time doing research, reading books, and testing things myself. I never looked for anyone more experienced than me for their advice. Without a doubt, this was my biggest mistake (and my primary reason for creating this website)!
When I finally did, I reached out to a few web design business owners. Only one responded with a couple of paragraphs of advice. It was this one email that pushed me to start my own business, and NOT the hundreds of hours of researching the technical stuff.
I want to be that guy to somebody where I give you all the info that took me several years to learn and apply. I don't want you to have to guess about the framework that it takes to make money freelancing.
That's why I created the Web Design Business Pro Membership to give you all my secrets to success along with 1-on-1 access to me for any questions you might have along the way.
The road to working for yourself is a long one, but you learn so much and it's the best way to escape the 9-5 lifestyle.
💰 Join the Web Design Business Pro Membership
Start freelancing with a 100% PROVEN blueprint & training!