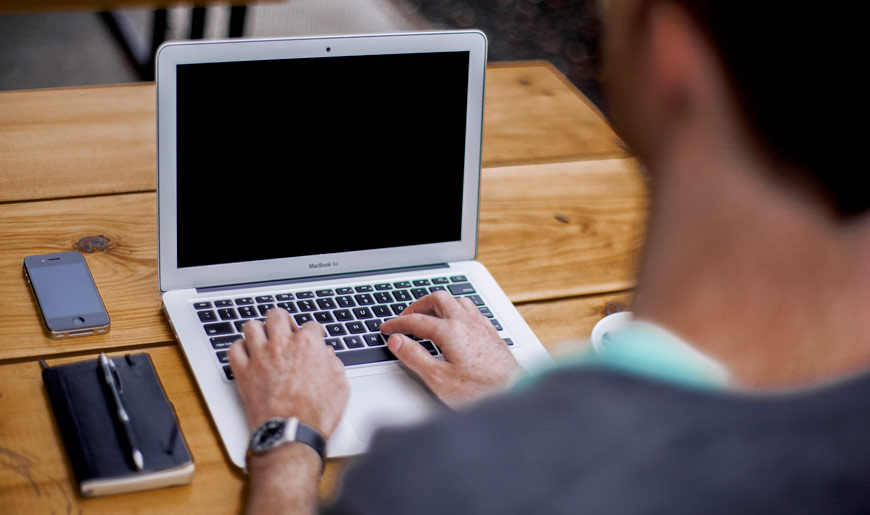 I like working with small business owners for web design. My best clients either work for themselves or have less than 5 full-time employees.
However, when I first started building websites for others back in 2010, a multi-million dollar company approached me to talk about a project they had in mind.
Upon the initial phone call to set up the meeting, I didn't realize how big they were.
I arrived at the business park which was a 20 minute drive from my house, and I got a sense they did pretty well after walking into their office.
We went into a conference room and they provided me a handout about their company.
They had $25 million in revenue and 60+ employees, providing cleaning services to stores and office buildings. Their most well-known client was Barnes & Noble.
How They Found Me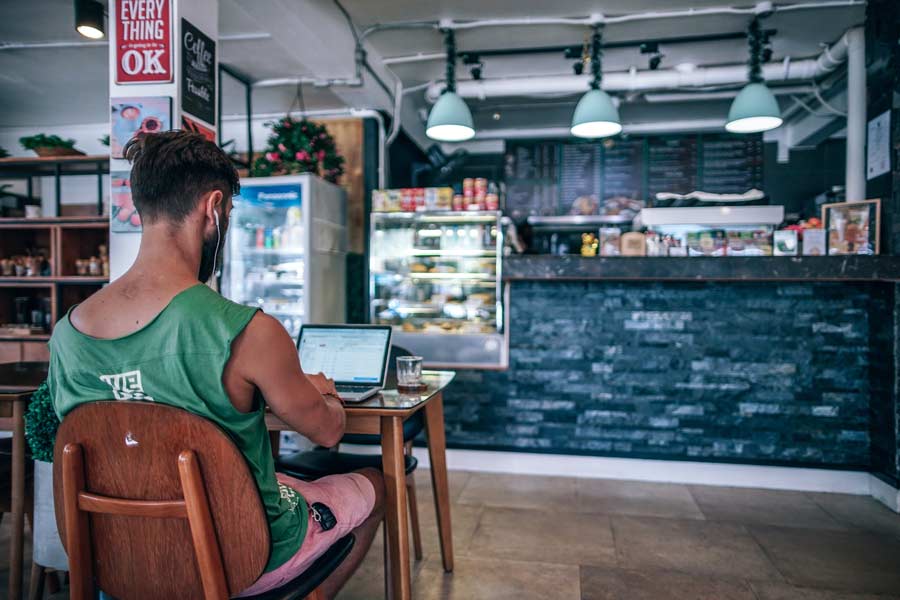 You would think this opportunity fell into my lap, but it actually came from a bit of effort.
When I decided to make money from web design, I realized tons of people were not going to come to me with a checkbook in hand. I had to learn some type of marketing and outreach.
With an introverted personality, I decided that cold calling was the last option for me. It would drain my energy so fast that I couldn't consider it unless times got rough.
Like everyone who hates the thought of sales calls all day, I didn't want others cursing at me because they viewed it as a spammy tactic.
My strategy to find clients was to use Google to find local businesses that had an old website in need of an update. I searched in almost every industry – dentists, lawyers, contractors, chiropractors, personal trainers, etc.
I sent one specific e-mail to a man with an accounting website.
He had a ton of plain text info on his website but it was completely devoid of images or visual appeal.
I never heard back from him.
But he read it, because the $25 million company contacted me about a month later, and they specifically indicated they were referred to me by him.
In the internet age, local trust still goes a long way!

Their Project Details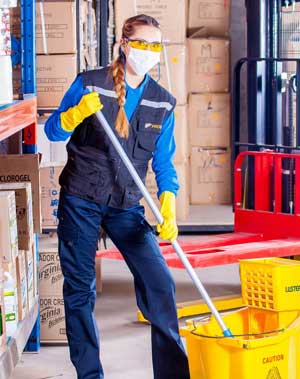 Given the company's financial success, they overcame common industry problems and wanted to share their knowledge. These were the issues they faced and solved while growing the business over a span of 15 years.
They wanted to offer a bundle of services to small and mid-sized cleaning companies to reduce their time spent on administrative tasks. They were still developing the idea, but it was going to consist of accounting, marketing, and sales resources.
It wasn't quite franchising, but close. The term they liked to use was "business in a box".
In a nutshell, they had systematized how they became successful. From that system, they wanted to create a monthly service package which would help the struggling cleaning business owner who wore too many hats. It would provide the back-end support, allowing them to focus on strategy and growing their business.
The vision was to include a website for every customer they would acquire as part of this monthly service.
As Randy Moss would say, "straight cash, homie".
Our Meeting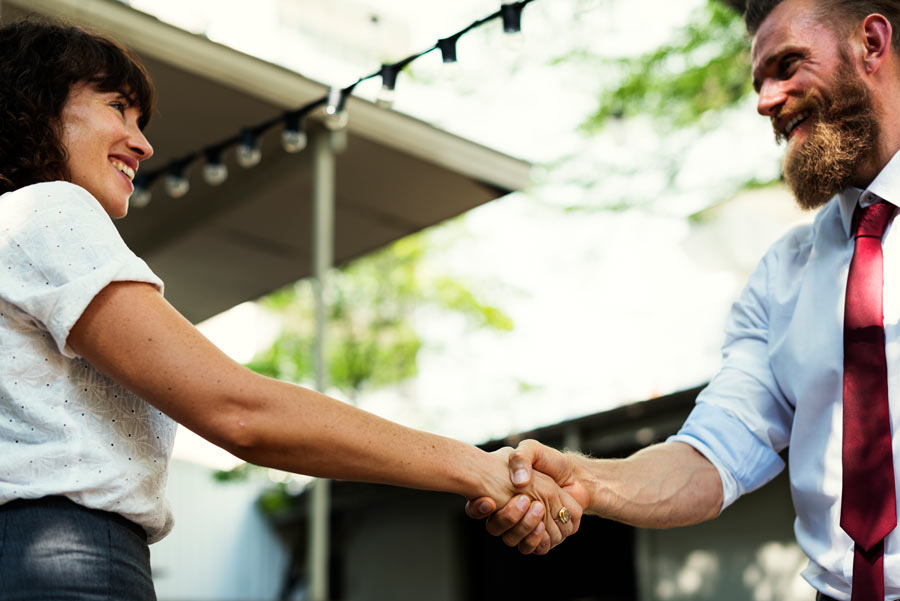 I brought my MacBook to the meeting, which was mostly informal, and sat down with the Vice President and the Business Director.
They had a website and it needed revamping.
To kick things off, we went through their current website and I pointed out the aspects I liked and what I'd do differently. The redesign would be their first project to test the skills of the web designer.
After that, we discussed their project details, and they let me know they would be getting pricing from 3-4 different website designers.
Code-wise, I totally understood what they needed. They wanted to build cleaning website templates, and their customers would select one. Then each new customer would schedule a 1-hour consultation with me to customize their website.
On the flip side, I had a hard time grasping how much to charge for such a wide-ranging project.
I was still a complete beginner with client work, so I took notes during the meeting and told them I would review and provide an estimate that evening via e-mail.
My offer to them was $500 to redesign their current website, $500 to create each website template, and $150 for each new customer consultation. Plus $120/year for web hosting on each website.
At the time, it seemed like a fair deal to me.
If you do a little math, assuming they would acquire 1 new cleaning company each month, here's my slice of the pie over the course of a year:
$500 Main Company Website Redesign
$2,000 Website Templates (4x $500 for each)
$1,800 Setup Charge (12x $150 for each new client)
$1,440 Web Hosting Recurring (12x $120 for yearly hosting)
$5,740 TOTAL
This is a conservative estimate because I could tell those guys were experienced salesmen. Over the next year, this would build with new clients and recurring income from web hosting.
It was intimidating and it would have been a challenge, yet I wanted the opportunity. And the payday, of course.
Unfortunately, I didn't get it. They told me I was on the low end for the price compared to the other web design companies.
They did like and respect my enthusiasm, though. That was evident throughout the process.
Lessons Learned
Any time you go through an experience like this, you want to take away key lessons that you can apply. For me, those were the following:
Service Over Products
Service businesses are the best to start for three reasons: fast money, high value, and low expenses.
Your largest expense is time and you are making a profit on your expertise. The higher the value, the more you can charge. You don't have to spend money building a product or renting space for inventory.
Over time, you can productize your services and outsource, but start off by solving one client's problem. Go above and beyond their expectations and they will be a raving customer (or business ally) for life.
The Riches are in the Niches
At this time, I was offering websites to any type of business I could find. This isn't the right approach.
Become an expert in a really specific area. There are a ton of niche businesses that make serious money and you've never heard of them.
For me, I've come to realize that I like working for residential contractors the most. I deal with the owner directly, making communication easy. The website layouts I create can be reused. I understand how people search on Google for these types of businesses. I know which ad campaigns work better than others.
You can't get this type of deep knowledge if you are creating a doctor's website, then an e-commerce website, then a restaurant website. All of them have unique goals.
Results Correlate with Effort
You get out what you put in. I didn't want to cold call but I made the effort to research a lot of local businesses, find e-mail addresses, add them to a spreadsheet and contact all of them with a personal e-mail.
The vast majority didn't respond. But this opportunity was born out of this outreach.
Throw a lot of stones, the ripples will propagate beyond your expectations.
Also don't be afraid to change your approach if something isn't working. Just keep moving forward.
Understand Your Value, Price Accordingly
I underpriced the work and undervalued my own time. I could have charged considerably more. Instead, I came off like a freelancer who didn't know exactly what he was doing.
I'm not too hard on myself, though, I didn't have a reference point.
Always know who is on the other side of the table and how much money they are generating. That is the best way to determine how much you should price your services, because the more they make, the higher your value.
Make an Impression
As I stated above, I know they liked me even though I didn't get the contract offer.
How you ask?
Because their Business Director referred me to two small business owners he was friends with during the next 6 months.
Even though I rambled during the meeting, I displayed enough passion to leave an impression with them. And I was courteous after they informed me they wouldn't be choosing me for their project.
Being a genuine person actually does work out if you give it enough time!
Stay Current
I was still cutting my teeth with web design business.
So I learned the newest techniques. Then I went a step beyond web design to learn SEO since they are intertwined so deeply with online marketing.
Was I a world-class expert? Of course not. I built long-term momentum by doing something every day.
Subscribe to the best industry blogs. Test out tools. Try new services. If something breaks, no big deal. You'll learn more when you need to fix it. And you'll be better equipped to prevent it next time.
If you can adapt with the problems a client faces, especially with technology, the more stable your business becomes.
Show Your Process
During the meeting, they got to see exactly how I evaluated their website. I showed them the features I liked. I told them what I would change. I explained the thought process behind my advice. I referenced reliable sources for my SEO recommendations.
The more you let people in on your process, the more you create a sense of mutual understanding. This immediately builds trust.
We all know it by now, people do business with those they know, like and trust.
Don't be afraid to tell people your secrets, they make you stand out from the crowd. And no one will steal them, they have their own priorities and time obligations.
Instead, when they decide to invest, they will choose you to implement your ideas to help their business.