Do you have experience with web design? Have you made your first dollar with your skills?
If you answered yes to both, the entrepreneurial bug has hit you. That's how I felt when I got my first paid job.
The client was a local contractor who did work for my parents, and my dad told him that I built websites. It was a basic 5-page HTML website, took one night to create, and I made $100/hour on the project.
At that point, you realize how much control you have over your income when you work for yourself, compared to relying on a web designer fixed salary.
Even if you haven't made money yet with web design, when you have an above-average skill, you deserve to put cash in your pocket when you offer your services.
That task is daunting to every website beginner, especially those who want to take it to the next level into sustainable monthly income.
That's why I want to talk about what to consider when you develop a web design business plan.
1) Target Your Business Niche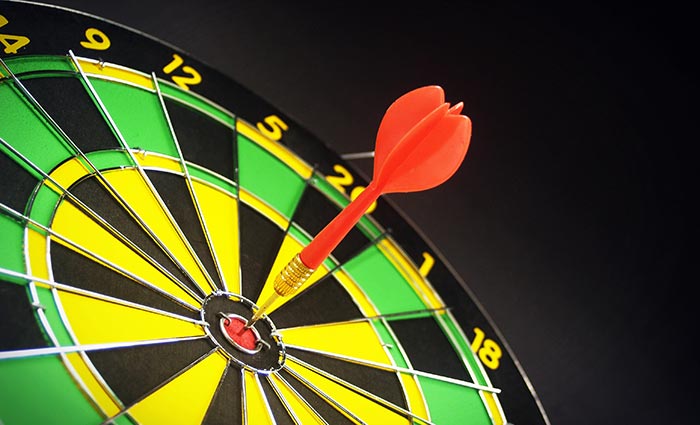 The biggest mistake I see is people who want to work with ALL types of businesses.
When it comes to sales messaging, your offer will be too general to stand out from competitors in a fierce market. All the clients that I work with complain about sales calls all day from web designers, marketing people, advertising salespeople.
That's why you need to pick a "business niche" that interests you and become an expert.
EXAMPLE: If I only build websites for Italian restaurants, I can talk with potential clients about a reservation system, how we can grow an email list to get more customers in the door and show them examples of what their website and menu will look like online.
Pick Interesting People
You'll also want to look for people with shared values or interests. Doing so can make a cold email or call easier when you have something in common.
Anything you can break the ice with is useful. For instance, I chat about health regularly with my website clients, and that has built a lot of trust in each other as we work on projects together.
It's not possible to know about someone for real until you get to work. After building 3-5 websites with various personalities, you'll begin to identify traits of good clients & bad ones, so you become better at selecting them in the future.
The most powerful way to capture the attention of a potential client is by showing them results you've got for a similar business. That's why you can gain traction faster by working within one industry.
Business Industry Examples:
Kitchen Remodeling
Dance Studios
Restaurants
Tree Service
Auto Maintenance & Repair
Get results for one business, measured using Google Analytics. You then have evidence of the results that are possible with a great online web presence for a local business.
There are plenty of bad business people out there, so you can set yourself apart by going the extra mile and being ultra-responsive, especially during the pre-launch phase.
2) Competitor Analysis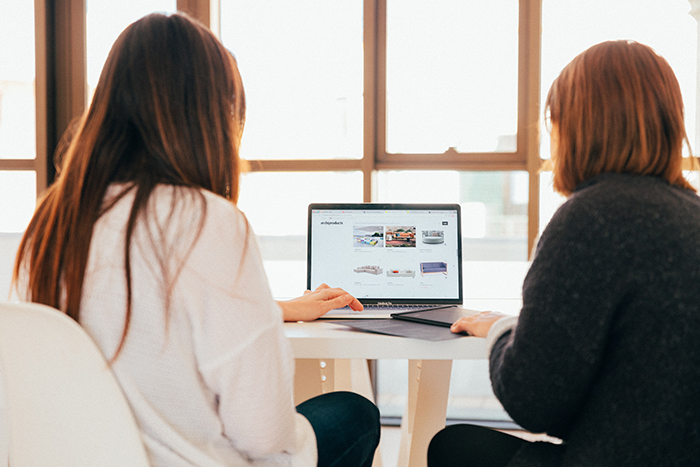 There are so many ways to get a website today. However, you're likely to find certain trends when you search for web design businesses that have clients near you.
Web Design Companies
The main categories of web design solutions include:
DIY Builders – Squarespace, Wix or templates available with your hosting company (COST: < $50 / month)
Small Business – Company that has less than three people, often just one, and have several clients either within one industry or local. (COST: Setup fee then $100 – $200 / month)
High-End Freelancer – Someone that has years of experience and a specialty in a specific area like success within a business niche or e-commerce development. (COST: $1,000 – $10,000)
Digital Agency – Local companies that offer multiple high-end services and have 10+ employees (COST: $10,000 – $50,000 and contracts)
The main takeaway is that you don't want to align yourself with the lowest prices in the market because you become a commodity and can't offer the personalized service that is often necessary to gain traction at the beginning.
You have to go for volume if you're slashing prices, and that doesn't suit most people, especially introverted creative entrepreneurs!
Don't Compare Your Success
The other thing that can happen is you begin to feel "imposter syndrome" when you start comparing yourself to others that are seemingly successful online. That's why you must have an abundance mindset because there is enough to go around between you and your competitors!
You have unique skills to offer, and if you stay confident and aggressive over a long period, good things will happen.
I used local competitor services as evidence that I had what it took to offer the same thing to my clients. You can even use competitor examples of website templates as inspiration when you develop your preferred WordPress theme to use on client websites.
3) Your Web Design Solution
While you can go the manual route of hand-coding a website, I'm partial to WordPress, a platform that powers a large portion of the web and makes it easy to customize.
How to Create a Client Website
Starting a web design business is a low startup cost venture because all you need are domain registration ($20/year), web hosting ($300-$500/year for unlimited websites), and premium WordPress themes & plugins ($50-$300/year for unlimited websites).
Get started today with HostGator to register your domain and create your web hosting account!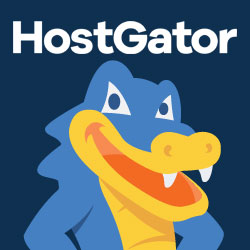 HostGator Web Hosting
Launch your WordPress website or blog today up to 62% OFF using code WPC1
Buy Now
Then your workflow can become more efficient when you stack on productivity apps like Google Drive (free), Dropbox ($100/year), and Adobe Creative Cloud ($600/year).
My favorite WordPress theme for both beginners and experienced designers is Divi by Elegant Themes.
I selected a different theme years ago and have stuck with it on many clients and personal websites. Unfortunately, in that time it's become obsolete and there are much better options to build more easily.
That's when I found Divi from my subscribers!
I recommend that you become familiar with Divi, the best drag-and-drop page builder for WordPress. Here's a full tutorial on how to make a WordPress website with Divi step-by-step!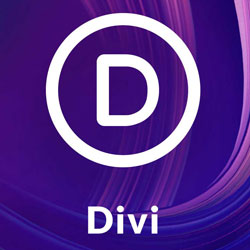 Divi Visual Builder
The #1 WordPress theme on the entire internet to design your website with drag-and-drop!
Buy Now
We earn a commission if you purchase using the link above which helps support this website.
Contracts vs. Hourly vs. Packages
My only two clients who didn't follow through on projects were those who signed a contract. We never finalized the websites largely due to a lack of communication on their end. They started to dodge me. These contracts were for approximately $2,000 combined.
Do you think it was worth it to get a lawyer involved?
Did I even know what to do?
No and no.
Ultimately, I moved away from contract work for this reason. There is no doubt a place for contracts with more detailed projects and high-cost, high-risk jobs. It just isn't the business model I prefer.
Instead, I was able to upsell the clients that I did hourly work for at the beginning into a monthly website maintenance package – and some of these clients have been with me for eight years.
How Much Should I Charge for Web Design?
When you charge on a monthly basis, the recurring revenue starts to add up with only a handful of clients. It proved to be a much more sustainable business plan for freelance web design.
Your goal is to increase your monthly charge and build more value into that cost, so you don't have to rely on constantly bringing in new clients for one-time project work.
One way to create loyalty is by tracking all leads on your client's website using Google Analytics (emails, consultations, or phone number clicks) and providing them detailed reports along with ideas for improvement.
Your clients will begin to view you as a member of their team instead of an outsourced freelancer.
Upsell Your Service
As you gain new skills, you can increase your income by offering services such as business reputation management, SEO improvement, link building campaigns, email marketing, e-commerce, video, content strategy, advertising management.
You must invest in education to learn and keep up with the latest trends on the web.
Last but not least, make sure to over-deliver when it comes to communication. In my experience, it's common for clients to have bad past experiences with unreliable web designers.
The most common complaint is NOT a lack of technical ability, but seemingly simple tasks that did not get taken care of promptly.
The bottom line is to tell your clients what you're going to do, how long it will take to complete, and give it to them early to earn extra trust points.
4) Your Long-Term Goals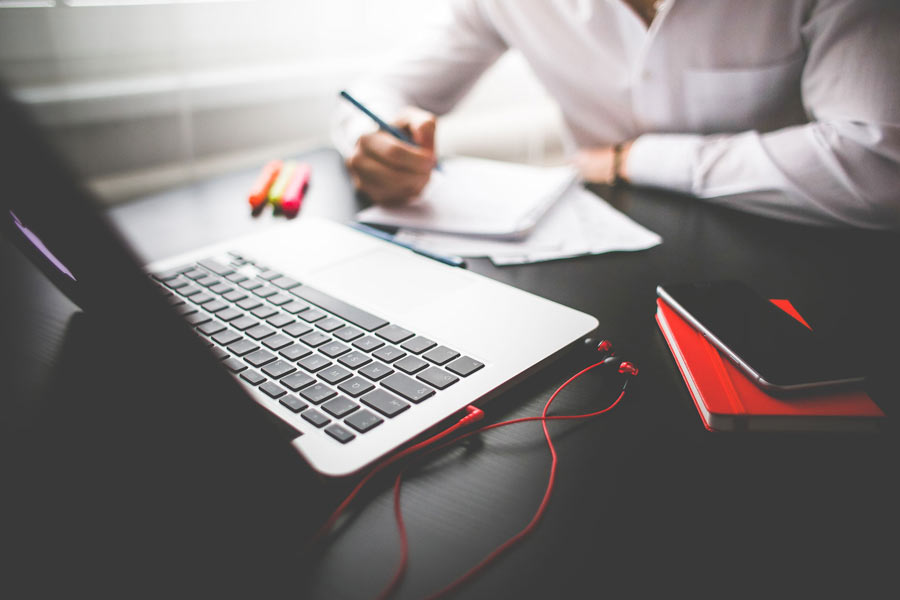 Many people have dreams when it comes to quitting their job, making money freelancing and starting their own web design business.
However, it's easy to get stuck in the big-picture phase and lose focus on the daily steps it'll take to achieve your goal.
Be Realistic with Your Situation
Ultimately, your goal is going to be unique to your circumstances.
Maybe you're 35, have a good job, just starting a family, and you want to make an extra $5,000 from your hobby to help ease the new mortgage payment.
Or you could be a college student who doesn't feel a passion for their major, and you want to use any free time you have to build the skills to run your full-time web design business after you graduate.
With a monthly service structure, work backward from your financial goal to estimate how many people you'll need to contact.
Sales is a numbers game.
You must reach out to a large number of people to generate a little interest. Depending on your method of attack, you will be lucky to hear back from 2% of them. That can be a discouraging feeling.
You must trust and refine your process instead of worrying about short-term results.
Make sales prospecting and networking a habit, and think of it as planting seeds that may blossom down the road.
Accounting
Use software to make things easy when tax season rolls around. A few popular online solutions include Wave and FreshBooks.
Right now, I'm using an older version of QuickBooks which does a great job but is not the easiest to learn. They also have a newer online option which might work well for you.
Even if you rely on a simple spreadsheet, tracking your costs somewhere in an organized fashion is essential to managing your money better with each new client.
You'll also want the ability to send clients a professional invoice.
5) Your Sales Strategy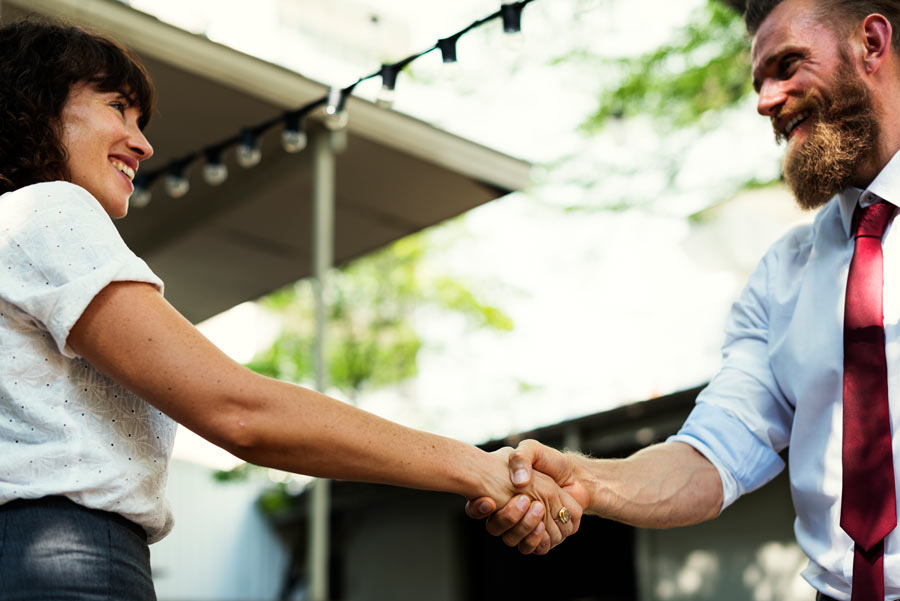 Now we come to the hardest aspect of freelancing – getting new web design clients!
You must realize that building a website is relatively easy compared to the art of selling. With web design, you are working towards a result that you have total control over. With sales, you're dealing with people who have different objections, questions, and expectations of your work.
Proactive Sales Process
Let's not overcomplicate things. To make money, you need more clients. That means connecting with decision-makers must be a primary component on your schedule.
Keep it simple and select a channel that suits you, whether it's cold emails or cold calling. Then track essential metrics like the number of contacts compared to the number of responses to be objective with what's working and what isn't.
Create a simple script to guide you but don't become a slave to it during a genuine conversation. Allow your curiosity to lead the discussion and ask questions that pop into your mind about their business.
Your goal should be to set up a meeting. Start with your local community, because when you can meet in person, it's an enormous added value to your potential client. It builds trust faster than any other method, you can bring a computer to walk them through examples, and you're more likely to close a sale when they can hand you a check!
Local Networking
Join a local networking group like the Chamber of Commerce and attend their meetings. Or you can find one online on a website like Meetup. They are designed for members to share tips and to find trustworthy referral work.
Most importantly, you have to follow-up on all non-responders and be exceptionally aggressive (in a diplomatic way) with "warm leads" that show immediate interest in your service.
When you exceed a small transaction, let's say anything over $50, you're going to encounter resistance before a person pulls out their wallet. Put another way, you're not getting an impulse buy! They crave re-assurance in many ways.
If the business owner is still deciding but you never check-in, they are likely to forget about you and move on. On the flip side, if they are interested but indecisive, you are helping by pushing them to say yes or no definitively.
Stay top of mind, continue to follow up with advice that shows you are the right person for the job and reach out through all possible channels – email, text, phone, direct mail, in-person.
I tried to outsource sales several times, mainly because I'm introverted and don't like constant social interactions. It was a total failure.
It wasn't because the people I recruited were incompetent. It was because they didn't have a passion for web design and were NOT motivated by sales commission with no salary.
Ultimately, when you are starting a web design business, success is all on your shoulders. It's your baby, and you're the only one who is going to push through the inevitable struggles onto the path of success.
Only when you've got a process that works for sales should you consider outsourcing.
Final Tips & Takeaways
Standardize your website creation process for one business industry
Use a web design questionnaire for onboarding and to get project details
Follow a quantifiable sales strategy to find new clients
Diversify your skills to upsell current clients
Always ask lots of questions to show your interest and uncover pain points
Solve your client's most significant problems
Takes notes when you talk with clients over the phone
It's rare (if not impossible) to be good at everything so be kind to yourself if progress is slow!