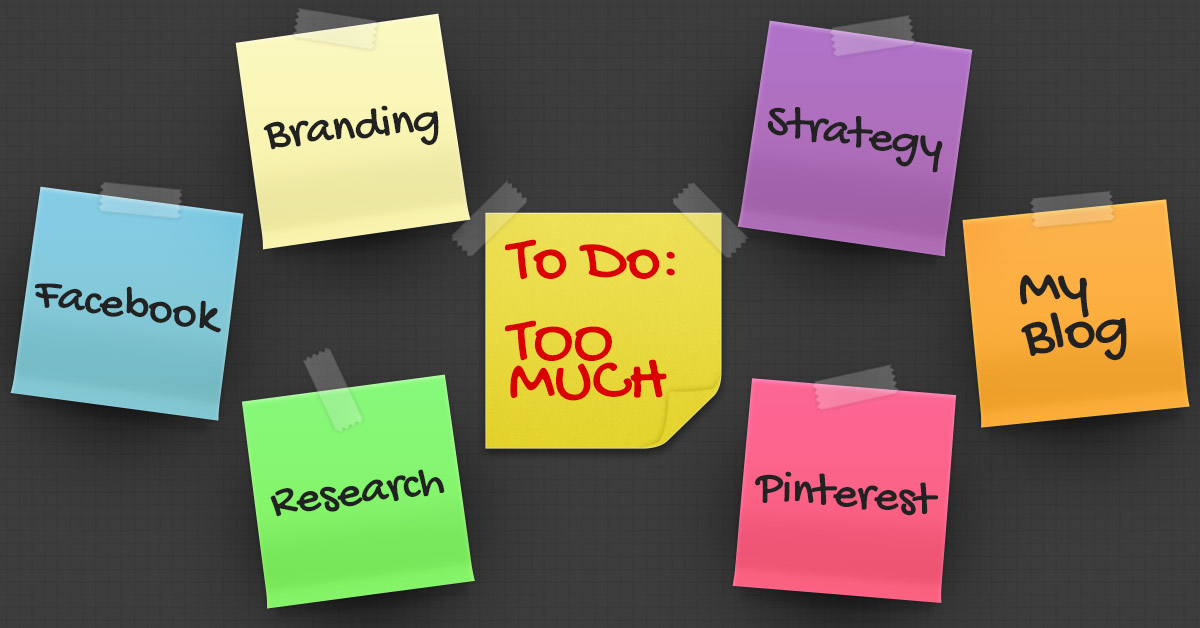 The web is a crazy place.
Even though we're past the infancy stage of the internet, there is still a ton of confusion (and even worse, misinformation) when it comes to online business.
This has never been more apparent to me than with small business owners that know they need to get online. Problem is, they don't have a clue how to do it, what it costs or a strategy to make it work long-term.
Why do I need a website? Should I be on Facebook? Do I need to create a LinkedIn profile? How about Pinterest? What the heck is Pinterest?
These are all questions I've been asked in some form or another. On top of that, there is no shortage of DIY website services like Wix, Weebly, VistaPrint, GoDaddy, Squarespace, Shopify for e-commerce… the list goes on.
As millennials and/or internet lovers, we tend to miss the fact that millions of people ages 30-60 are immensely successful and barely use a computer. They use the phone and face-to-face communication to network and sell. Weird concept!
15 Tools to Start Your Web Design Business
Want this helpful free giveaway or training?
My First Web Design Client
My first paid project was a website for a local roofer who fit that description to a tee. It was 6-pages, created with HTML/CSS in Notepad++ and took me one long night to finish. I got this job because my dad did business with him in the past and he mentioned how much of a hassle it was to update their current website.
They were using Microsoft FrontPage to build the website. If you're new on the scene, you probably have no idea what I'm talking about so click this link to read about that ish on Wikipedia.
I can confidently say a 9-yr old child could operate a computer better than the roofer and his partner, so it's fair to assume they were struggling with all things internet related.
We setup a 30-minute meeting shortly after the introduction, and I built the website in advance to show him during that meeting.
He paid me $500 that day, and I learned many invaluable lessons: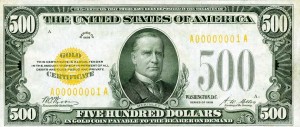 My hourly rate for this project was about $100/hour.
I KNEW I could do things faster and charge more with experience.
My decision to bypass an engineering job felt vindicated.
There are an insane number of business owners with money, but no time or desire to learn new marketing and advertising platforms.
Those business owners can be hard to find online. Or if you spot a website, it can look like it's been sitting there since 1997.
To uncover these people, you need to tap into your personal network and establish connections in your local neighborhood or city.
Once they trust you, they will pay you to save their time, if you create enough value for them.
Being an "expert" doesn't mean you have to be the best. You just need to know more than your customer.
As you can tell, light bulbs were firing in my head that day. And it was an extremely powerful and quick mindset shift for me.
It proved that I was more than capable of providing a valuable service and that creating a web design business to match your lifestyle is 100% possible.
Hopefully, you can experience that same motivation with a small win today. You don't need to get a paying client, just do something to get one step closer to your end-goal.
Content Management with WordPress

I started building websites with HTML/PHP/CSS only and slowly learned WordPress over time.
Today, I think WordPress is your best choice to create small business websites.
With a pro theme and customizing you can create a 10+ page website that looks amazing a lot easier than from scratch. Not to mention it provides the framework to add content and grow your traffic over time. So easier to build, easier to use, easier to manage, and better looking for them. Wins all around.
Most of my clients are small but profitable businesses, mainly one-person business owners with a handful of employees. Most don't have any design sense or tech skills, they just want things done.
My first two clients, including the roofer, now pay me monthly to manage their websites and online marketing campaigns.
Expand into Marketing or Other Paid Services
But I don't limit myself to WordPress. I've done writing, graphics, computer setup, advertising (Facebook Ads and Google Ads), and other random tasks for them. You learn to become a jack of all trades even if you don't know much when you start. No need to turn down money if you are capable of providing the service!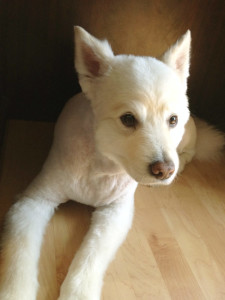 This is especially true if you have a genuine interest in the business or person you are working with.
Instead of going into a cubicle, I work from home. Every so often I will meet with my better clients to give them a rundown and gather ideas. Partially so I can see some of my dog buddies like this guy!
Some of you are reluctant to work for yourself and instead aim for a job at a web design agency, but I advise against this unless you want to work on major creative or custom projects. I'd guess that 80-90% of that decision is based on fear of going out on your own, and we need to crush that 🙂
The beauty of building websites as a service-based business is that the expenses are low and you don't need to do it full-time to get a couple of clients for side-income.
Working for myself has been much more enlightening because I've seen several different business models and learned about how those guys/girls grew their businesses. Plus I get to see their web traffic and in some instances, e-commerce sales reports.
To give you an idea, I've worked with:
✅ A dance company
✅ A private investigator
✅ A pro athlete
✅ An energy drink company
✅ A custom home builder
✅ Remodeling contractors
✅ A local cover band
✅ A gourmet coffee company
Over time I realized that residential contractors are my ideal niche. But most of these came through personal referrals, not some advanced sales or marketing strategies, hence the variety of industries.
That said, I do think that the most valuable asset is not having one skill but a variety. That makes you indispensable, builds immense trust with your client, and gives you the opportunity to charge monthly in a consulting/managing role instead of one project at a time.
My best advice for those just starting is DO NOT charge hourly.
While it's difficult to avoid in some cases, it's not a good long-term strategy. Over time you will become more efficient and effective, so you shouldn't be compensated less for doing things quicker!
So what was one thing you learned on your first project? Leave a comment below!
15 Tools to Start Your Web Design Business
Want this helpful free giveaway or training?