In this article, I will show you nine ways to make money with a website and one way that you should not.
My primary way of making money is by selling web design as a service, and I wanted to teach people how to do that with local businesses – that's why I created this blog!
It still amazes me now that I have a YouTube channel where I talk to people all over the world.
There's so much skepticism when it comes to how you can make money online, and it makes sense because there's a lot of people who push it like it's simple and it's not. 
🚀 Launch Your Blog in 14 Days!
Want this helpful free giveaway or training?
Ad Arbitrage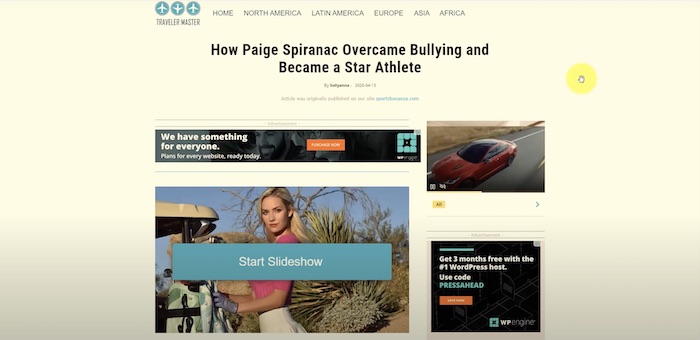 Let's start with the one that I think is the shadiest and weirdest way is to make money: ad arbitrage.
I took a screenshot of an example (shown above).
It's a situation that's so common with news websites. You're reading an article online, and when you get to the end of the article, you'll see six or seven ads for entirely random things.
It usually is something that's going to try to shock you like a piece of fruit with worms in it or a surgeon talking about the "one food you can't eat." Or, in the following case, a beautiful lady. 
I knew that this ad would lead towards a page that does ad arbitrage, and so they're buying ads to get traffic to their website.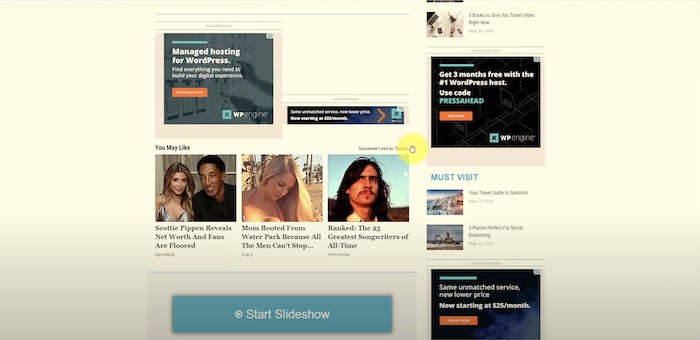 We'll talk about ads in the next bullet point, but these pages are littered with ads everywhere you look.
They want you to view a slideshow to get you to load 10-15 pages with 10-15 ads a piece, and that's how they make money from users clicking on these ads.
Here's another perfect example at the end of a CNN article.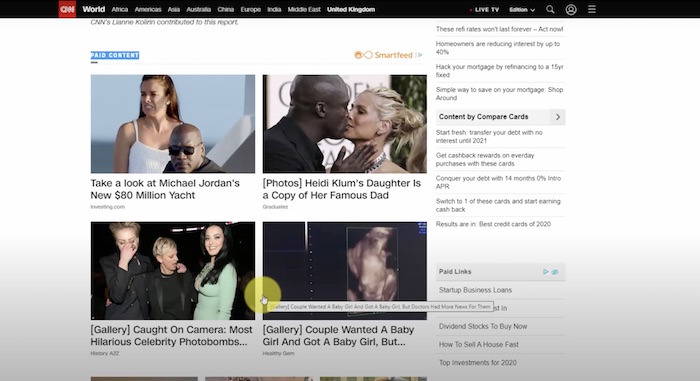 Any media company that's not selling something directly to the consumer will try to make most of their money through advertising.
At the bottom of this article, marketing and copywriting experts create paid content to manipulate your emotions and thoughts by using some of these images to get you to click and view more ads.
In my opinion, ad arbitrage is one of the scummiest ways to make money online!
Google AdSense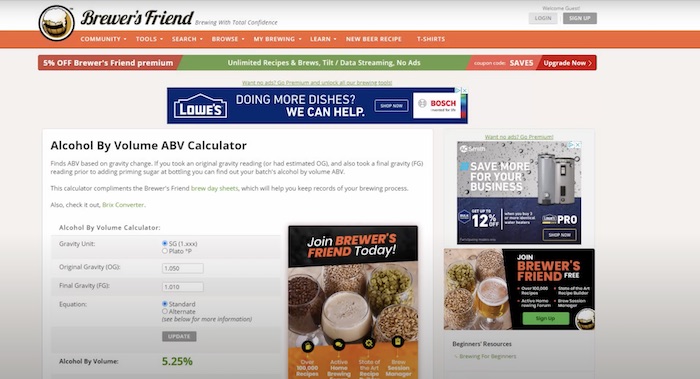 The second method to make money is Google AdSense. In the last example, those are banner ads that we were looking at, but the big difference here is that you can put them on your website alongside purposeful content.
If your website has content that serves a purpose and you're legitimately trying to put your vision out there, then there's no problem with making money through paid advertising.
The primary issue is that you're going to need a lot of traffic to make money.
The cash you get through ads might only be a nickel or a dime per click, and that's exactly how I made my first money online.
I had a couple of anonymous blogs, so I wasn't putting my face or name behind them, but I had Google Adsense running. I made something like $2,000 in total. That was over a couple of years.
Even though it was a few cents at a time, that put the seed in my head that you can make money online, and there are many ways to do it.
Sell Services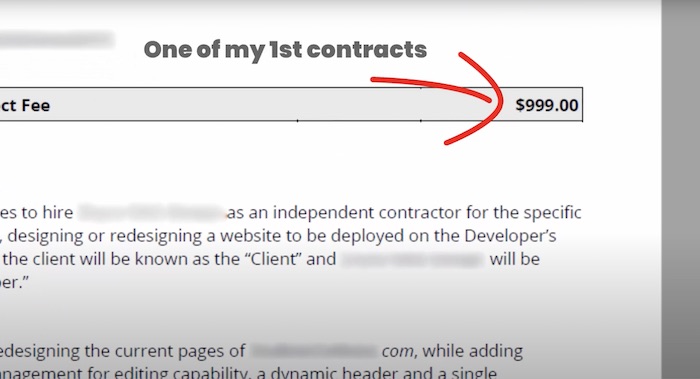 The last thing I want to do is get a job, rely on another business, and work on other people's ideas instead of my own.
While a blog is a long-term project, selling a service can provide a living income fast if you have the skills and focus on sales.
Once I started learning about websites and how to create them, I realized the easiest way to make money is to sell a service. You only need one person, and you can charge whatever you want, depending on the service. You can offer anywhere from $20, $50, $100, or up to multiple thousands of dollars.
Over time, I shifted from doing one-time projects to finding local businesses to work with longer-term. I put together an entire video going through how you can start a web design business.
Affiliate Marketing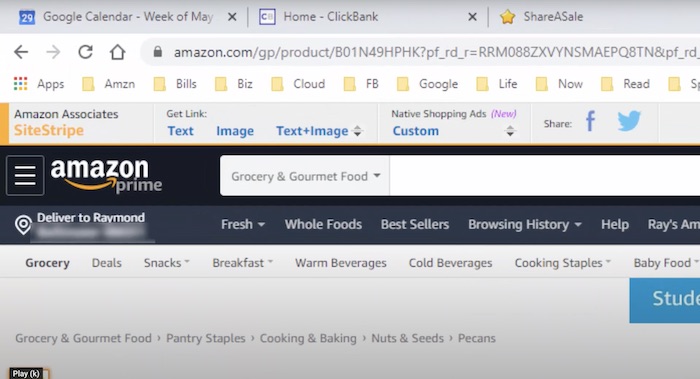 Affiliate Marketing is a way that you can become an affiliate for another company. You're promoting their product or service so that you don't have to fulfill anything on your end. All you have to do is find companies or networks that you like and feel confident in promoting their product or service.
Usually, you have a tracking code, like a coupon code, or an affiliate link to include in your content. The idea is that somebody will enjoy your content and click on that link to purchase the product or service. That'll get attributed to you, and you will receive a payout as long as that customer stays a customer and doesn't ask for a refund right away.
On my website and YouTube channel, I use affiliate marketing through website hosting that I recommend people use!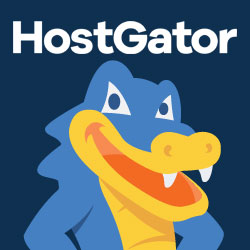 HostGator Web Hosting
Launch your WordPress website or blog today up to 62% OFF using code WPC1
Buy Now
This goes back to making sure that you're passionate about what you're selling. I'm not trying to make a quick buck selling websites or telling you to create one.
I want you to create a website that brings you more opportunities, and I know you can do it because I did.
Another way to do affiliate marketing is through affiliate networks. The most prominent affiliate network is Amazon. You can sign up for their affiliate program, and once you have an account, they're going to put a bar at the top of every product page so that you can grab an affiliate link and promote the product.
This is a big way that lifestyle blogs make money, i.e., anything related to home organization or cooking.
Amazon's a natural way to promote products that you use. Then if you write a blog or make a video on a product, you're likely going to get more affiliate sales if you're showing that product in action and giving an excellent, descriptive review of it.
Two other affiliate networks are ShareASale and ClickBank.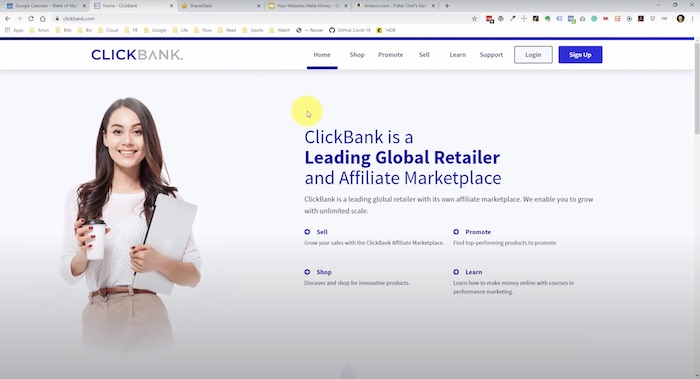 These provide opportunities for you to browse and link up with companies that you might not have heard of or bigger ones like the NBA store, Jillian Michaels for the health and fitness space, or digital products through Clickbank.
I highly recommend that you check out companies or products you're already using and see if they have affiliate opportunities to add to your blog or website.
Getting Sponsorships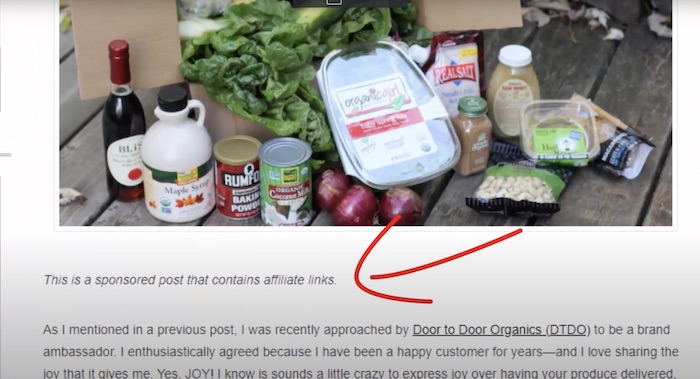 Sponsorship is the primary method that podcasts are monetized by right now, but you can also do it for blogs.
The food niche is an excellent example of this, where a company that's selling a monthly subscription box or something like that might look for bloggers to promote it through a blog post.
Like affiliate marketing, the main difference is that you directly negotiate with the company instead of tracking codes or affiliate links. You'll get X amount of dollars for a certain amount of work or placement in a particular spot on your website.
The company sponsoring you will do their own tracking to determine which partnerships were profitable.
There are more variables with sponsorship, whereas, with affiliate marketing, it's much clearer-cut in the amount you'll receive in return for promoting a product and generating clicks.
Lead Generation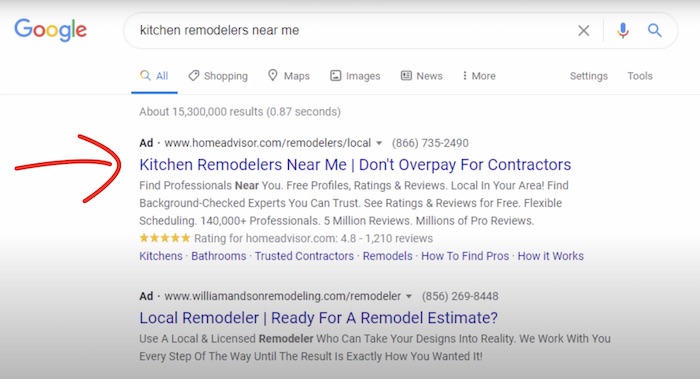 Recently, a popular one is getting paid for lead generation. I think the most prominent nationwide example of this might be HomeAdvisor.
I work personally with the home service industry, and HomeAdvisor is like the enemy of local contractors.
The way they operate in a nutshell is that they buy leads on a handful of ad networks, the main one being Google, and they sell that lead to five or seven local contractors in the area for a % markup.
They're making five to ten times what they paid for the lead and sending that off to a handful of contractors to compete for that work.
That's why I think for local contractors, it's so important to have a website where you "own" your leads.
You'll also find freelancers that operate off of this business model. It's pay-per-lead as opposed to pay-per-click, which is how you are charge if you setup a campaign with Google ads.
When you're paying for search traffic, people who have optimized the whole process of buying leads and getting them to convert on a website, they can buy a lead and sell that for double, triple, or quadruple.
It depends on the market and your overall skill with marketing.
Digital Product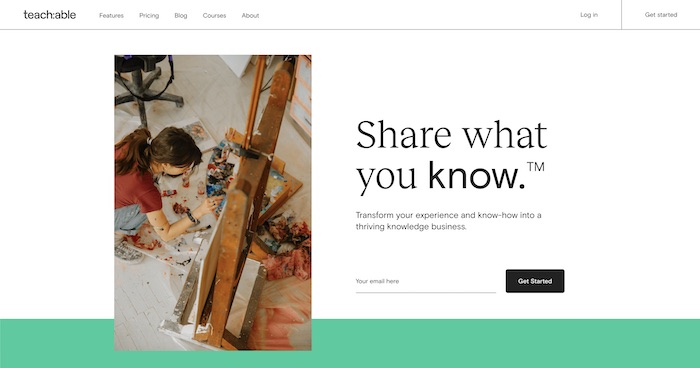 Except for selling a service, this next one is something that I think everybody should strive to create.
A digital product is something that you can create one time, promote it, and scale it a lot better than most of these other business models.
You can charge what you want for your knowledge, and you can package it up in creative ways.
For example, you can do an online course which you can host on your website either through a WordPress plugin or a third-party service like Teachable.
Monthly memberships are another great way to create recurring revenue and provide a more predictable income.
You will sell something you're passionate about and connect with people who are interested in the same thing.
Dropshipping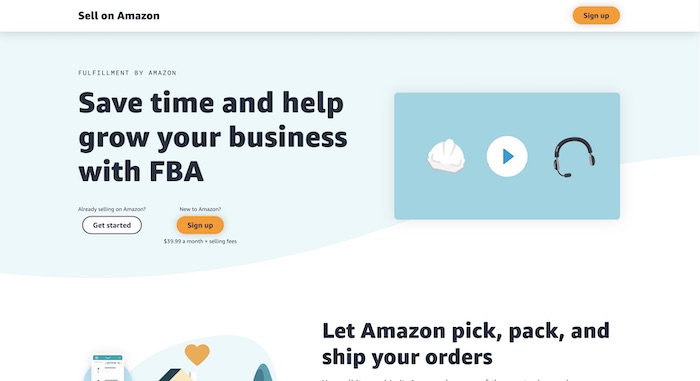 Getting into physical products, dropshipping is selling a physical product from your e-commerce website that lets the manufacturer or wholesaler handle shipping and fulfillment directly to the customer. You don't have any inventory that you have to deal with, which is part of the appeal. It allows you to sell products from anywhere.
It is possible to sell physical inventory without worrying about warehousing and shipping. Amazon provides a service called FBA Fulfillment by Amazon.
If you get a pallet of physical products, instead of getting it sent to you, you can have it shipped directly to Amazon, and they'll take care of the fulfillment.
SaaS (Software as a Service)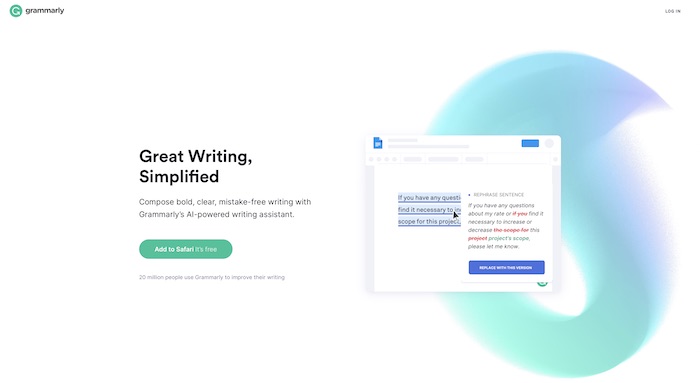 Software as a Service or SaaS is charging a recurring fee for software that helps your workflow.
It is probably the least popular way to make money online for the average person without coding skills, but if you have web development chops or can outsource your idea, SaaS can be a great way to make money. There are plenty of examples of this, and you probably use a few.
The biggest is Google's entire suite of tools. Google Search, Gmail, Google Drive, Google Docs; are all SaaS solutions providing a way for people and businesses to communicate and function efficiently.
They give you a personal account for free in exchange for your information. And their GSuite option is great for businesses who need to take collaboration to the next level.
Some other examples are Dropbox for file storage, Adobe Creative Cloud for digital creativity, and MailChimp, for email marketing.
My newest favorite is Grammarly, an advanced writing tool that helps clean up your emails and documents, check for grammar and spelling, and even offer different sentence structures for clarity.
One thing you might not know about Google's tools is they let you write Javascript to automate between all their services.
Using this feature, I created a Time Tracker App that automatically logs your productive hours. All you have to do is use Google Calendar, follow a few rules, and you'll have a spreadsheet with a chart of your weekly hours. It's a way to track your productivity and make sure you're staying on track.
I just launched a tool included with the Business Pro membership for web design freelancers that automatically sends cold emails to your lead list. That's a tedious and repetitive (yet necessary) task that many people do manually to find potential clients.
This tool automates that process as long as you use Gmail and Google Sheets.
Those are some of the most popular ways of how to make money with websites. Whether you're a complete beginner or got some experience, the biggest thing you have to do to turn a profit online is to take action.
Start with this FREE training on how to create a blog that's set up for success.
🚀 Launch Your Blog in 14 Days!
Want this helpful free giveaway or training?