I get emails from so many people lost over fundamental problems with WordPress. If I had to guess, I'd say most people completely stop before they make progress or understand anything about how WordPress works behind the scenes.
I don't want that to happen to you, so today, I'm going to answer five of the most common questions that I see on launching a website with WordPress.
🚀 Launch Your Blog in 14 Days!
Want this helpful free giveaway or training?
1) WordPress.COM or .ORG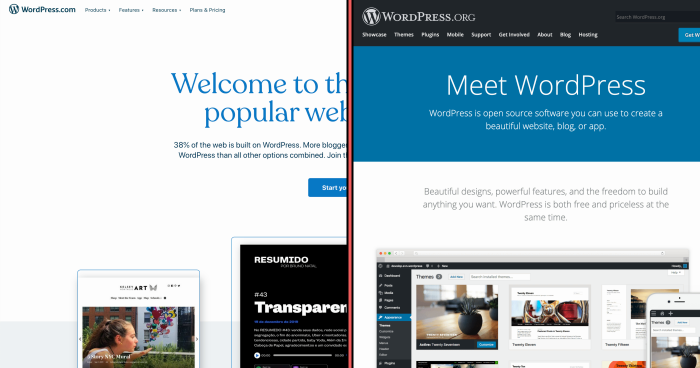 WordPress has two domains; WordPress.COM and WordPress.ORG. Knowing which type of WordPress to use is the first step for many beginners. If you search for WordPress, you might land on either and not know the difference, and it's not very clear which is best.
WordPress.ORG
The quickest way to describe this is that WordPress is software that you can download from WordPress.org. WordPress works on pretty much any web host across the web, assuming they support PHP (the scripting language it's built-on) and MySQL (the database that stores your website's content).
It's free, open-source, and you can download it to look at the code. But even though it's free, you're still going to need to pay for hosting, install the software on your server, and maintain it yourself.
✅ Free & open-source
✅ Choose your host
✅ Maintain yourself
WordPress.COM
WordPress.com is the same software, but they offer hosting that gets you set up with WordPress quickly.
Except there's a downside!
You don't get the full version of WordPress unless you upgrade to a higher level package. They limit the plugins you can install under the lower-level packages, thus decreasing functionality and limiting your possibilities.
❌ Limited without upgrade
❌ Decreased functionality
✅ Installation & maintenance are done for you
Hosting WordPress
I usually like setting up WordPress with a third-party hosting company, and you'll pay a much lower price than having WordPress.com host it for you.
My favorite affordable company that I've used for about a decade is HostGator, and they have a package that gets you down under $3/month!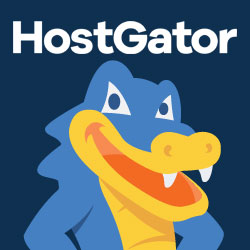 HostGator Web Hosting
Launch your WordPress website or blog today up to 62% OFF using code WPC1
Buy Now
2) WordPress is BIG
One of the advantages of using WordPress as opposed to doing custom code is that it's one of the most significant pieces of software on the internet that helps you build a website. It powers over 27 million live websites, which is roughly 35% of the web.
✅ 27 Million Live Websites
✅ Powers 35% of the web
✅ Initial Release in 2003
I started using it around 2008-2009, and it's morphed a lot since then. It keeps getting better and better, and they've been so dominant that there hasn't even been a competitor that's close to them.
One of the biggest ones is Squarespace, and they only have a small portion of the web, around 1%.
WordPress is much more powerful because it's free and open-source, which means it allows software developers worldwide to contribute to its development.
Squarespace and all these other closed systems build your add-ons in-house, and they don't have the same power as the large community of independent WordPress developers.
3) Perfect for Blogging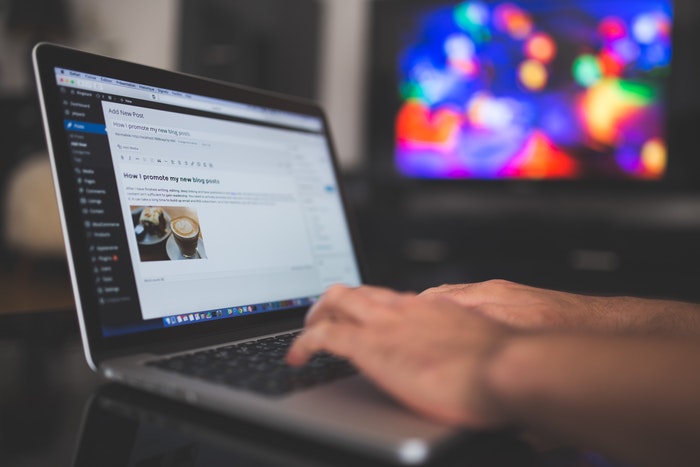 WordPress is perfect for blogging. It started as blog software and has morphed into a fully functional content management system used for many different use cases. But if you're looking to run a blog, I don't think there's a second choice.
You want to use WordPress and what makes it great is that you don't need to know that much about design. They have "themes" and "plugins". You pick a theme to implement the design you want. The plugins are more for functionality. For example, there are plugins for social media, backing up your website, or integrating with other 3rd-party services.
✅ Content management system
✅ Pick a theme for design + plugins
❌ Theme demo ≠ Look of your site
Almost everybody stumbles upon one big problem while browsing the available themes you'd like to use. You'll see a theme preview and love the look of it, give it a shot, and when you install, it's going to be mostly blank. You think to yourself, wow, that's a massive letdown!
What's going on behind the scenes is that all themes have options to customize depending on what the theme developer has included in their template.
If you're jumping from theme to theme, customizing will be entirely different for each theme.
On top of that, the developer customized the theme preview you're looking at for many hours. The developer went through making the theme look great so that you can see it's full capabilities.
You're starting from scratch and a blank canvas. That theme isn't going to look like the preview at first. So it's one of those things where you need to have correct expectations. Themes are developed mainly to be generic to apply to a wide variety of website types, or highly specific to one type of blog, like food blogs.
I recently launched a 14-day blog launch training series with all the essentials that you need for success from day one. The one thing that I decided on is taking out complex design completely. I think that it's much better to build the design around the content, and most people try it the other way around. They want to design the website until it looks perfect before they write a single blog post, and ultimately they're never going to build an audience.
It doesn't matter how excellent looking your site is. People are going to connect with your message and who you are as a human. I can show you hundreds of sites with terrible designs, and they get tons of traffic.
I recommend that you use the free theme put out by WordPress, called Twenty Twenty. That is completely designed around the newest version of WordPress with a few simple customization options built-in
But for the most part, I want your blog to focus on the content itself.
4) Great For Small Business Websites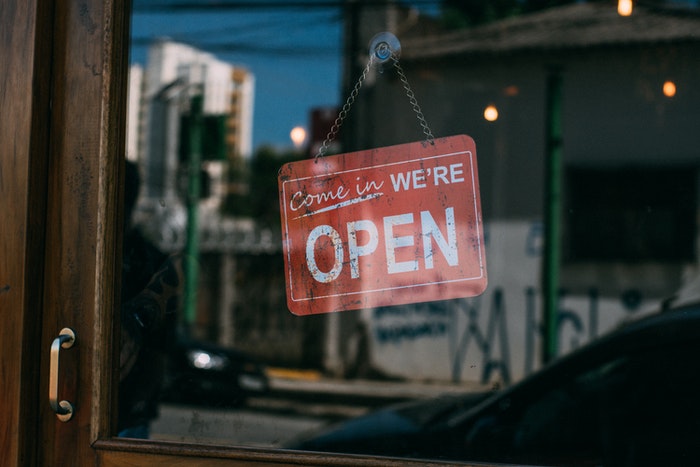 WordPress is not just for bloggers, it's also the best way to make a small business website. Small businesses usually only require informational websites and maybe a little bit of e-commerce built-in for a few products.
And you guessed it, WordPress works for e-commerce because there is a subset of plugins that you can install to sell online.
✅ Works with e-commerce
✅ Build your brand online
✅ Manage local client websites
If the business is one hundred percent e-commerce focused, especially with shipping products, Shopify might be a better option than WordPress. You might see companies that run their e-commerce store through Shopify but have their blog with WordPress simultaneously, since WP is better for content-based websites.
Regardless of the small business industry, there's no downside to building a brand online, and WordPress makes it easy.
Even as a job-seeker, there's no better resume than having a personal portfolio where you write about the things you care about most. Can employers research you and get a much better understanding of who you are as a person?
Let's contrast that with a hiring manager going to your social media profile and seeing that you're drinking every Friday and Saturday night. It may be harmless and normal social fun. Still, if somebody doesn't know you, they will paint a picture and judge you based on what they find about you online.
The same thing happens for businesses. If you get a ton of negative reviews online, people will not choose you when they do the research, and this is something that I've seen repeatedly. For my web design freelancing business, I mostly work with home service contractors who rely on positive recommendations. Plus I run a few personal blogs (like this one) that have a global reach, so I've seen it from both angles.
Even though I recommend bloggers ignore design at the start, you need a clean, minimal design for businesses that want to drive leads and conversions on the website.
If you're working with one niche as a freelancer, you probably can create a custom template or use a theme built for that niche, make minimal changes, and earn good money.
Learn How to Make Money with Local Website Clients
5) It's Easy To Start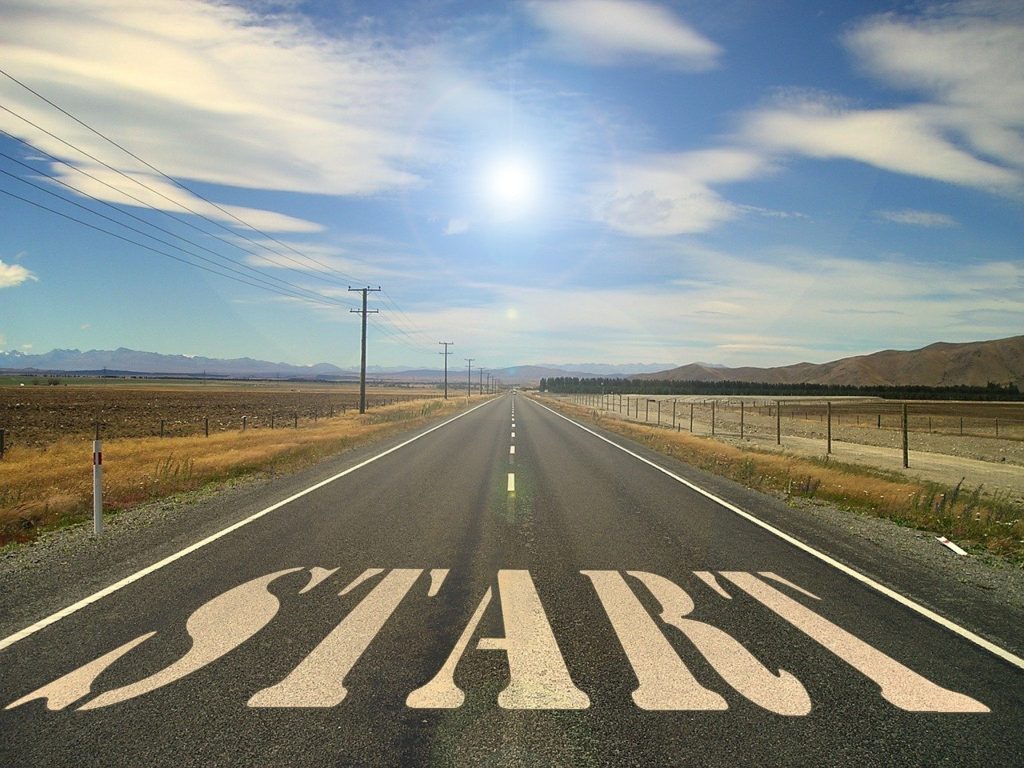 The last thing that I've been emphasizing is that WordPress makes it easy to start. You probably won't start with a perfect design, and that's OK. But it's so easy to launch a WordPress website to get off the ground and begin publishing.
Most hosts offer one-click installation, and some of them even come with WordPress pre-installed.
✅ 1-click WordPress installation
✅ Customize everything with code
✅ Powerful community support
Some web developers look down on people for using WordPress instead of doing everything from scratch, and I have two responses to that.
#1) If you're doing everything custom while you're freelancing, you're leaving a ton of money on the table because you're wasting your time when clients don't care about that.
#2) If you want to customize, it's still possible to use code with WordPress, so there are no excuses for that mindset. You can even develop your entire theme from scratch, if that's the route you prefer.
It is very harmful to have this "gate-keeper" attitude because it keeps beginners from starting, plus doesn't jive well with reality. It's just somebody trying to hold over your head that you're not as smart as them. I'm trying to do the opposite of that.
Another thing I love about WordPress is that they have fantastic community support across the entire internet. I found that the answer to almost any question you might have is out there somewhere, either on a WordPress forum or a live website example that you can investigate.
You just need that curious mindset where you're ready to solve problems and a long-term perspective where you know you're going to encounter these little issues along the way.
Don't be fooled into thinking easy-to-use website builders other than WordPress will go 100% smoothly, and it'll lead to hands-off traffic.
Opt for the more powerful and flexible system, and that's WordPress.
I hope by now, you see the advantage of setting up with WordPress, and you're better prepared to take on the challenge of creating your website. It takes you about 8 minutes of hands-on time to go live, so if you're ready to do that, check out the FREE training below.
🚀 Launch Your Blog in 14 Days!
Want this helpful free giveaway or training?