One of the questions I get asked the most is what WordPress theme do I use?
Every website that I build for personal use or for clients is built with iThemes Builder.
Why I Use iThemes Builder

iThemes Builder is an older theme that I chose many years ago when I first learned WordPress. The biggest reason I still use it today is simple – if it's not broke don't fix it!
Since it's an older theme, it's not as beginner-friendly compared to newer drag-and-drop themes that exist today. I think that there are better themes available now for beginners, which is why I typically don't recommend iThemes Builder publicly. However, if anyone asks I have no problem telling them what theme I use!
The main selling point for me was they let you build custom code sections with PHP. Since I came from web design from a coding perspective, the ability to use custom code was more important to me than a drag-and-drop builder.
Divi Page Builder Theme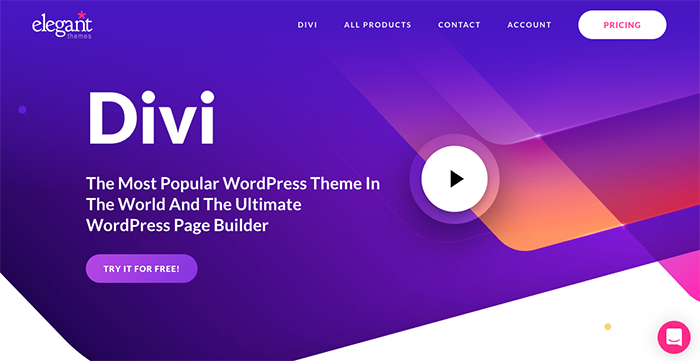 If you are looking for a drag-and-drop builder, my recommendation is Divi by Elegant Themes.
I learned about Divi through my subscribers, immediately bought it, and have built several child themes that give Web Design Business Pro members a head start on building their websites. They can upload the backup to save hours getting WordPress setup correctly.
Watch the tutorial below if you'd like to see me creating a Divi website from scratch!
How to Make a WordPress Website with Divi
To learn more about the Divi theme, click the link below: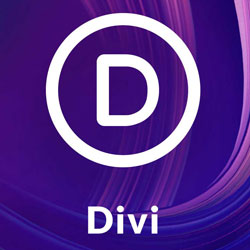 Divi Visual Builder
The #1 WordPress theme on the entire internet to design your website with drag-and-drop!
Buy Now
Popular Theme Recommendations
I recently took a survey with my subscribers and the two most popular themes (outside of Divi) were OceanWP and Astra.
Another good page builder is Elementor, a theme independent plugin that works similar to Divi.
That's another one that I found out about from you, and here's a tutorial from a few years ago showing you Elementor in action: