Let's talk about hosting companies that are perfect for starting your first WordPress website, or maybe you want to transfer your website to a new hosting company.
We'll discuss four reliable choices that you can feel good about when you launch your website, and I'll also share stories on two other hosting companies where I haven't had the best experience.
First, all the information within this post is for one domain and one website, which means you're going to opt for a lower-level starter package.
If your goal is to create many websites, you can upgrade to an unlimited domain option.
The pricing that we'll compare is per month based on a three-year max term. Almost all hosting companies offer anywhere between monthly terms, one-year, two-year, or three-years. Not surprisingly, the longer the term, the more you'll drive down your monthly cost, especially with introductory discounts.
Then your selected package renews at a slightly higher retail price. The longer-term not only gives you the best discount, but you lock it in for the longest period.
Tips for Website Beginners
If you're a beginner, you must be ready and willing to learn. WordPress is the most flexible and powerful option to launch a professional blog or website, but that comes with a learning curve.
The same thing goes for web hosting. It takes a little bit of time to get comfortable with the web hosting tools and terminology. Don't worry. By getting in the trenches with your website, you'll figure it out faster than trying to do days or weeks of research.
Website beginners always love blaming the computers and the companies, but they don't like pointing the finger at themselves and admit it's their lack of knowledge. You have to put your ego aside and realize that the answers to any issue you face are online. When you encounter a problem, search Google or YouTube to find solutions. If you're genuinely stuck, open up a support chat with your web hosting company, and they should be able to help you.
Please, do not overthink the tech part. Your web hosting choice will never make or break your first website. If you spend days debating which to choose, it's a waste of time, in my opinion. You don't need to upgrade to the best hosting until you have content and substantial traffic.
If you're a beginner, start publishing content because nothing else matters until people connect with your message and your ideas otherwise.
Just pick one of these companies and go with it! With WordPress, you can easily move your website between web hosts if you make that decision.
HostGator Web Hosting
The first company here is HostGator. In my early days online, I went with a couple of smaller "no-name" companies for hosting. One of them shut down without even informing their customers, and I completely lost access to the website I had been building! Luckily, I didn't have any clients. It was just a small personal project that I was using to learn WordPress.
So when that happened, I decided to move over to one of the more prominent companies because reliability was my priority. Nowadays, HostGator gives you the best of both worlds. Among these four choices, they're the most affordable way to start your website.
The price here for a 36-month term is $2.75/month, and they give you unmetered space and bandwidth. That means unless you're a power user (most beginners aren't), you don't have to worry about either of those things.
I highly recommend HostGator, and they still host several of my local client websites.
An easy way to support my free tutorials is to use my coupon code WPC3 at checkout.
Check out the tutorial below for a step-by-step walkthrough of how to signup for their Hatchling plan package and install WordPress.
How to Install WordPress on HostGator (Step-by-Step Tutorial)
Here is the speed of a client website. We initially launched a simple HTML website about a decade ago and then converted to WordPress a few years later, making it easier to manage.

As a local small business selling a high-end home service, it doesn't get high traffic. On average, it's anywhere between 20-40 visitors a day. The chart shows you the time in milliseconds, and his average time to download a page is ~990 milliseconds. The high here is 1.5 seconds.
If you'd like to get set up with HostGator, click the link below to start!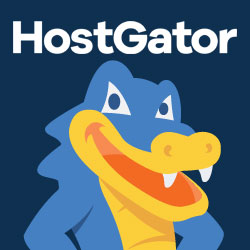 HostGator Web Hosting
Launch your WordPress website or blog today up to 62% OFF using code WPC1
Buy Now
Bluehost Web Hosting
The next company is Bluehost. Here's a fun fact – WordPress powers around 30% of the internet. If you translate that into a number, it's roughly 450 million websites.
So when WordPress recommends a company, that should perk up your ears. The first one that they recommend is Bluehost!
They're a bit more expensive than HostGator, yet still highly affordable at $3.95/month, and they have a slight upgrade on HostGator by giving you a solid-state hard drive for storage. Bluehost's space limit is 50 GB, and they give you unlimited bandwidth.
I set up a Bluehost website for my friend. Click the link below to see me create a Bluehost account and install WordPress from scratch.
How to Install WordPress on Bluehost (Step-by-Step Tutorial)
One cool thing about Bluehost is they link your account login information with your WordPress account, so you don't need to log in separately to WordPress. From your Bluehost dashboard, you have a one-click button to go right to your WordPress admin.
You usually have two separate accounts for your hosting company account and your WordPress installation.
If you'd like to get set up with Bluehost, click the link below to start!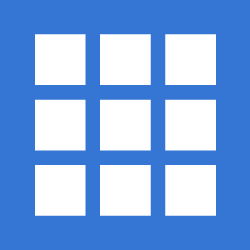 Bluehost Web Hosting
Launch your website or blog today on Bluehost, the hosting company recommended by WordPress!
Buy Now
We earn a commission if you purchase using the link above which helps support this website.
SiteGround Web Hosting
SiteGround could be the most loved around the internet. I've never seen so many raving reviews both through my research along with personal stories from my YouTube and website subscribers.
They're also one of three companies to get recommended by WordPress (along with Bluehost and Dreamhost – I'll share a few words on them later).
SiteGround is slightly more expensive than HostGator or Bluehost at $6.99/month. Still, they have a few more WordPress features built-in, like the SG Migrator plugin to transfer your existing WordPress website and SG Optimizer plugin to ensure your site loads fast.
Their technology is built on the Google Cloud platform, and they offer 10 GB of web space and ~10,000 visits monthly, which is more than enough for 95% of websites. As a website beginner, it's a dream to get to that number!
Click the link below to see me create a SiteGround account and install WordPress from scratch.
How to Install WordPress on SiteGround (Step-by-Step Tutorial)
With SiteGround, you'll get the best performance for the price out of all these companies.
If you'd like to get set up with SiteGround, click the link below to start!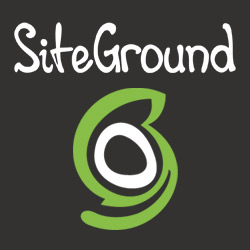 SiteGround Web Hosting
Launch your website or blog today on SiteGround, the hosting company recommended by WordPress!
Buy Now
We earn a commission if you purchase using the link above which helps support this website.
Kinsta Managed WordPress Hosting
Kinsta is one of the newer players on the block, and they're hosting this blog that you're reading right now!
While cheaper shared hosting is excellent for starter and local small business websites, I moved my two blogs over from HostGator to Kinsta because the traffic numbers were creeping up on my blogs (since those have a global audience). It was driving down the performance across my client websites.
At that point, I knew the best idea was to separate them, and I did research on companies whose focus is performance and speed. During that research, Kinsta and SiteGround both came up.
I opted to pay more for Kinsta since they are 100% focused on WordPress optimization.
With most other hosting companies, you can create many web apps or install software other than WordPress. Kinsta's hosting environment is designed specifically to run your WordPress site as fast as possible.
Their starter package is $25/month paid yearly, with a max one-year term. If you go month-to-month, it's $30/month.
They give you 10GB of solid-state storage built with the Google Cloud platform, with a higher bandwidth limit of 25,000 visits monthly.
Here is the speed of my website on Kinsta hosting, with the average being 340 milliseconds.

The other great thing about them being WordPress-focused is their technical support is superior to the other hosting companies. Most of the "do-it-all" hosting companies only support issues with their platform but don't provide advice on WordPress issues. This makes sense because of how flexible WordPress is, and it's hard to diagnose a problem without giving them access to your WordPress admin account.
Kinsta, on the other hand, can more easily look into these WordPress-specific issues, and their support team has been phenomenal for a few questions I had both during the website transfer process along with minor problems since migrating.
One important note for Kinsta – since they're so focused on performance, they don't provide email hosting!
With all the other three companies, you can easily set up an email address using your domain name. With Kinsta, you'll need something like Google Suite or 3rd-party transactional email services.
So if your main objective is to increase your website's speed, I think Kinsta is the best company. To get set up with Kinsta, click the link below to start!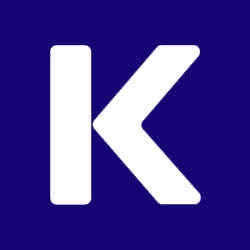 Kinsta Managed WordPress Hosting
Launch your website or blog today on Kinsta, the hosting company optimized for WordPress!
Buy Now
We earn a commission if you purchase using the link above which helps support this website.
Web Hosts to Avoid
I want to share two other hosting companies that I've had experience with through managing client websites.
The first one is DreamHost. They are the third company that WordPress recommends, and so even though I'm sure they are a great company, I can only go off of what I've encountered.
The one website I managed on Dreamhost had an average speed of 1.5 seconds which is not bad, but not as good as we got with HostGator. There were also much higher spikes up to 3-4 seconds.

The last one is by far the worst company I've dealt with, and I would NEVER recommend anybody use them. If you are, switch as fast as you can. That's Network Solutions.
Their speed was roughly on par with Dreamhost. But the problems extended far beyond performance.

One of my clients had three websites on their service, and I dealt with 10x the amount of issues with them compared to the dozens of websites I created with all the other hosts combined. It was everything from their default settings, speed, security, and even how they charge for essential services like domain forwarding.
Right now, they are owned by Web.com – so do yourself a favor and avoid these companies like the plague!
Launch Your Website or Blog Now!
The most important thing is to start as soon as possible. As previously mentioned, you must get your ideas and content online because that drives growth, not saving a millisecond here or there.
You can trust all of these companies, pick one and start!
If you want to take your website skills to the next level, you need to learn WordPress.
Click the link below for a complete overview of the WordPress admin area and how you will manage your website.
WordPress 101 Video Training
Want this helpful free giveaway or training?